As summer comes to an end and we cruise into September, we're loving lots of things to help us get prepared for autumn.
Amazing New Kit Design 
First off we're completely in love with our new kit design from Smashfest Queen.  Michele Landry did some amazing run and casual designs for us this summer (splatter paint meets Sonic Endurance) and we'll be expanding it to all of our kits (tri kits, aero kits and cycling kits) for 2021.  We're even trying for a bathing suit in the new design.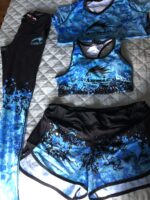 Really Cool Virtual Races
Of course we're loving the Hedgehog Hustle (it's our race).  Your choice of a progressive half marathon, marathon or 50 miler and 50% of your entry fee goes to Running for Rescues, Ainsely's Angels and Love Your Brain.  Plus you get an amazing medal and the chance to win some cool prizes.
We also really love the Tour de Virtual.  From the people who brought us the Coast to Coast Challenge, it's a team challenge to ride all the miles of the Tour de France simultaneously with the pros (you have to ride the same number of miles on the same day).  Our Sonic Endurance four person team is currently doing pretty well. Let's see if we can keep it up for the full three weeks.
Nutrition for Training and Racing 
From Coach Maribeth, she's loving the Osmo Nutrition Preload Hydration: "Osmo pre-load is key during long, hot, humid training days. I feel like I'm not trying to play catch-up with my hydration afterwards either."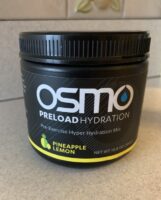 Also during trainer rides (and let's be honest I'm doing a lot of trainer riding) I'm loving Split Nutrition; particularly the peanut butter/strawberry and cashew butter/sour cherry flavors.  Each pack contains a nut butter and fruit spread.  Real ingredients with names you can pronounce and the flavor of a really good nut butter and jelly sandwich minus the bread.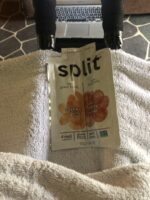 Some Outstanding Media 
From friend of Sonic Endurance (and sometime Zwift training partner) Karin Langer, a really fanastic look on the highs and lows of riding while female on Zwift.  The article is amazing and totally worth the read (plus you may recognize some of the people she interviewed).  In addition to being a fantastic writer, Karin also makes some great wines.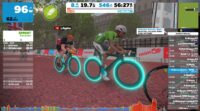 Always super interesting Sarah True had an amazing video interview about embracing the really tough moments (like DNFs at the Olympics and Kona) in order to find future success.  Funny, honest and worth the listen.
Finally if you think IRONMAN is tough, you need to meet Eco-Challenge Fiji.  This 10 episode series from Amazon documents the 11 day races through oceans, jungle and mountains across Fiji.  Think tons of trekking, paddling, mountain biking and rock climbing.  Plus it features several triathletes.  As triathlete (and Eco-Challenge Fiji competitor) Sonja Wieck stated the only thing IRONMAN prepared her for in eco-challenge was putting stickers on all the right bags and pieces of equipment — that's how hard this race is.
Fun New Toys 
From Coach Maribeth, the Assioma Power Meter Pedals — "This is a purchase I've put off for too long and I'm excited to get more out of my trainer sessions!"
Finally from Coach Laura, the Shiatsu Back, Neck and Shoulder Massager — "I am loving this neck massager my sister in law got me. Heat combined with deep massage. I use it on my neck and upper back."
There's lots of love here and we'd love to hear what you're loving right now as well.