Why do you coach?
I have been helping friends and athletes in my network for years.  I love helping them get to the start line and and seeing them cross the finish line. I have been teaching group fitness, and personal training for over 16 years and enjoy sharing my passion for fitness with others. The sport of triathlon has completely changed my life over the last decade, and I want to pay it forward. The triathlon community is the most welcoming, and inclusive group of athletes, and I am passionate about helping grow the sport through coaching. I look forward to including my 2 sons in my coaching and racing and create a lifestyle for my family that is fun, healthy and inclusive!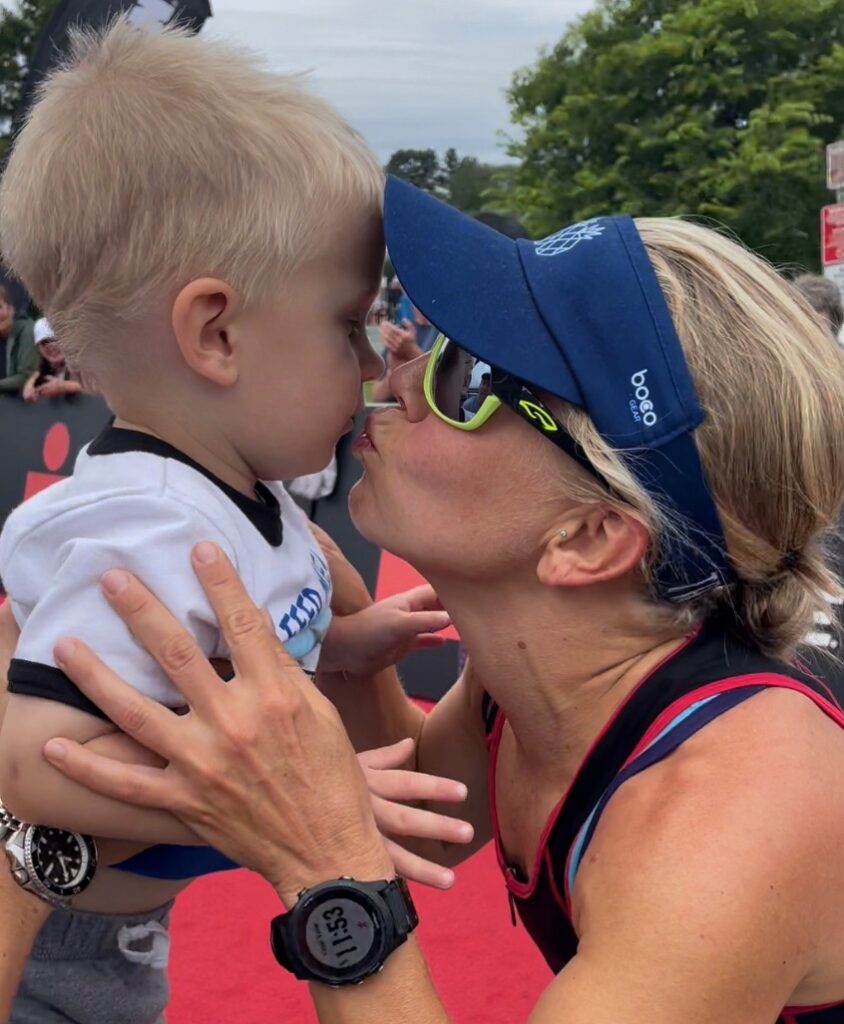 What is your primary philosophy of coaching?
My coaching philosophy and core values include instilling confidence in my athletes, building relationships outside of coaching and teaching triathlon to become a well balanced, healthy lifestyle, both physically and mentally.
What do you look for in an athlete?
Whether you are new to the sport, looking to sharpen your skills, or set bigger goals for yourself, I love a driven and excited athlete. Swimming, biking, running, strength training…the whole training process is, and should be so much fun! If the thought of jumping into the multisport world excites you, I am here to be your biggest fan!
What's your history in sport?
I ran my first road race in 2007, and finished my first triathlon in 2010, and have been hooked ever since. I am a 2 time Boston Marathon Qualifier and Finisher, a 4 time IRONMAN finisher,  7 time IRONMAN 70.3 Finisher, and have over 35 triathlons and over 65 endurance races under my belt. I have a long history of coaching strength training, and group exercise, as well as managing a team of coaches and instructors. I can honestly say I have fully adopted the triathlete lifestyle, and found a way to successfully work it into my family and work life balance.
I lead by example in my training, nutrition, recovery and overall well balanced lifestyle. I have a broad set of skills and experiences that have driven me to be a consistently successful age group athlete, with tons of knowledge to share. Most of my career has been spent teaching others, and building communities, and I want you to be a part of this one. I will happily jump into any workout with you, and sweat with you side by side throughout your journey.
What are your credentials?
USA Triathlon Level 1
IRONMAN Coach Certified
NASM CPT
Stages Cycling Certified
CrossFit Level 1, Endurance and Mobility
Where you can find me:
Instagram – @jerzeyjesstri and @jess_tri_it
Peloton – jerzeyjesstri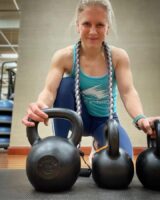 Coach Jess is Available to Coach Athletes Looking for the Following:
First time runners and athletes
Athletes who want to take their training to another level
Long Course distance triathletes or beginner sprint distance triathletes
Athletes who are time limited and have big goals
One-on-One coaching starting at $200/month for single sport athletes and $225/month for multisport athletes.
Want to inquire about coaching with Jess? Fill out the form below.