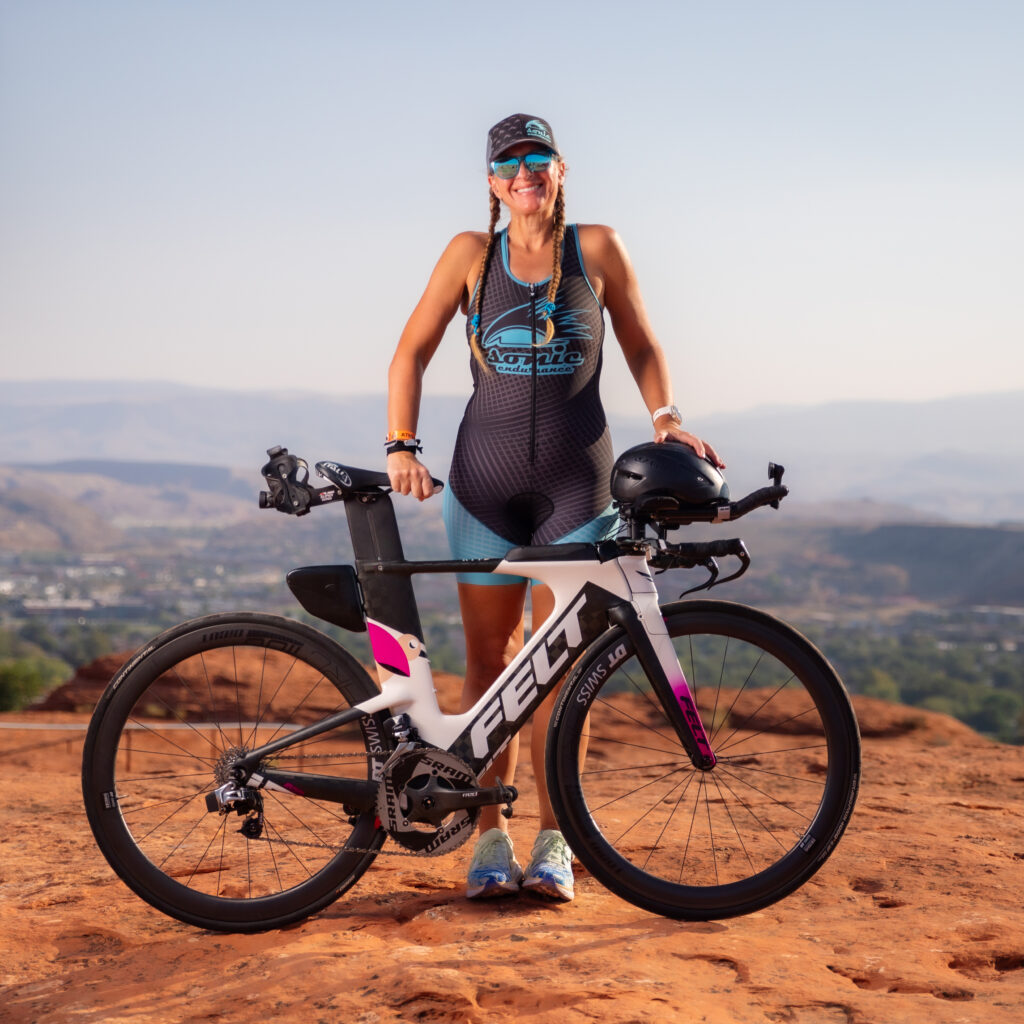 Why do you coach?
My number one motivation in coaching is to help my athletes achieve their goals.  Often these goals are big and scary and beyond what they thought was possible.  There is absolutely no better feeling than getting that text that they nailed their key race, or being on the course when they accomplish something huge.  It's incredibly rewarding.  I also believe that everyone needs someone to be their biggest cheerleader and to believe in them until they start to believe in themselves. I get excited to see their progression and love sharing in the highs and the lows of training and racing.  I see triathlon as more than a sport, but as a lifestyle and a way for us to learn about who we are as people.  I  very much love all the science and data of training.  Every workout is like it's own little story, and I love reading those stories.
What is your primary philosophy of coaching?
My primary philosophy is that no 2 athletes are created alike and that everyone has their own needs as well as their own goals.  A cookie cutter plan just doesn't work for most people. Because of this I feel all training plans must flexible, dynamic and fluid and that I am there to adapt the plan for athlete whenever is needed and whatever changes may arrive throughout the week. The number one predictor of success is consistency in training, we don't need to be perfect every day but we need to try our best.   I believe that the key to a successful coach/athlete relationship is communication.  I believe that athletes thrive with a lot of feedback and positive reinforcement.  I also believe that EVERYONE has untapped potential, the goal is to bring out that potential.  I am passionate as a coach and an athlete about long distance racing.  It's where I feel at home and where I feel I can best help my athletes.
What do you look for in a client?
I really look forward to working with people who want to put in the work to see what they're made of, athletes who embrace the training process and not just the race at the end.  I love working with athletes who are as invested in their own training as I am in them.  I love questions and curiosity, and I love communication.  I feel the feedback goes both ways and the more an athlete tells me the more I am able to help them.
Why are you different than other coaches?
I am an adult onset athlete, I learned to swim with my face in the water when I was 37.  I did a couch to 5k when I was 36, I had never run before in my life.  I feel like I am the proof that you can make a change at any point in your life and never look back, you're never too old to try something new.  I am a real person, with real struggles, not some superstar athlete or mom.  I believe in keeping it real.  I've dealt with injuries, weight issues, food issues, parenting issues, you name it.  There's a lot of life experience I have to bring to the table.  I also have 4 young kids and have learned to balance real life with triathlon life.  I can bring that perspective to the training plans I write, I fully understand the responsibilities of the working parent and how to make it all work. I also want to put the FUN into training.  I want my athletes to love what they are doing, and enjoy every day.  We also need to be aware than we setting an example to our kids of what it means to work hard to pursue a goal.  I live that in my own life and believe it is important.
What's your history in sport?
Prior to 2012 I have zero history in sport, other than a few junior high sports.  I was overweight my entire life up until I took up running at 36 years old.  Since 2012 I have competed in 13 marathons, 2 Ironmans, multiple Half Ironmans, and countless races of shorter distances.  I qualified for the Boston Marathon in 2018 and 2022 as well as the Ironman 70.3 World championships in '19, '21 and '22.
What are your credentials?
RRCA Run Coach Certified
USAT Level II Endurance
Boston Qualifier 2018, 2022
Ironman World Championship 70.3 Qualifier 2019, 2021, 2022
Ironman AWA Bronze 2017, 2019, 2020, 2021
Ironman AWA Silver 2016
Ironman AWA Gold 2021
Three x Texas State Time Trial Champion in team and individual categories
Ultrarunner
Coach Jen is Available to Coach Athletes Looking for the Following:
Athletes experienced or new to long distance racing
Master's athletes
Ultra Distance Runners or Triathletes
Athletes looking to take their training to the next level
Runners of any and all kinds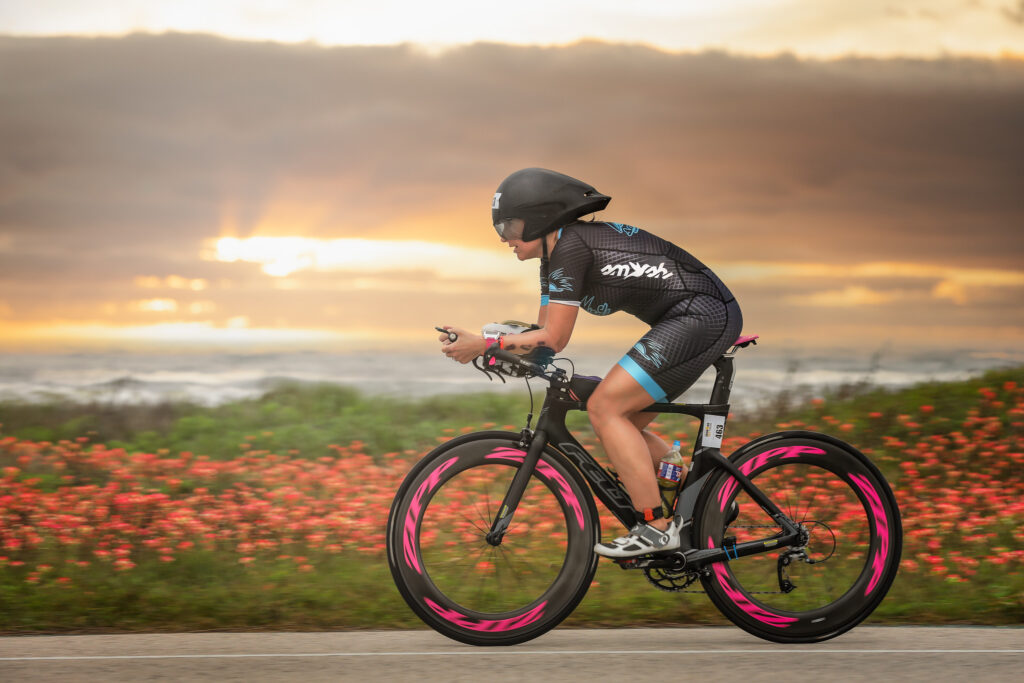 One-on-one coaching starting at $175/month for single sport athletes and  $250/month for multisport athletes.
Want to inquire about working with Coach Jen? Fill out the form below!