You may have heard mention of Draft Legal Triathlon the last few years as more and more Draft Legal Triathletes have ventured into the IRONMAN Distances and achieved a measure of success against some of the more accomplished Long Course Triathletes.
Draft Legal Triathlon is an exciting format that utilized in the Olympics, at the NCAA Collegiate level, on the ITU circuit world-wide, and at the Youth/Junior Elite Development level here in the US. While very popular in the Europe amongst age-groupers, draft legal racing lags here in the US, for a variety of reasons, but USA Triathlon is making some headway with that by including the format in some of their Age Group Championships in both Duathlon and Triathlon.
While racing opportunities may be sparse, there are several areas of draft legal racing that may benefit you simply by training as if you were doing a draft legal race. Some of the skills needed will directly translate into your IRONMAN / Standard Triathlon.  Try incorporating some of these skill sets into your training sessions:
Swimming is a key part of draft legal racing and will make or break your day. While ensuring you exit the water with the front pack is not paramount in Long Course, the open water skills required in the Draft format directly translate to all other triathlon formats. When practicing in a pool, find a crowded lane to circle-swim in, or grab some teammates and fill up a lane with 3, 4, 5 swimmers. Drafting on the swim IS allowed in all formats of triathlon, but pack swimming may not be for the faint of heart. Better to experience the occasional kick, or elbow to a body under the controlled environment of practice, than experience for the first time in competition. If you have access to open water, spend some time on your start by running into the water, and your progression into the swim in shallow water. Do the same for your swim exit and progression into T1.

Practicing draft legal swim skills will help you at your next swim start.

Transitions are an important element of draft legal racing and are sometimes referred to as the "4th

Discipline". They are also an area to make up time on your competitors. You won't find too many triathletes putting socks on here, and their wetsuits are at their waists sometimes before they exit the water. They simply grab their bikes, jog/run to the Mount line and head off. Also practice stripping your wetsuit out the pool, or open water. You can work on pre-mounting your shoes into your pedals, although this takes a LOT of practice and again, is not for the faint of heart. One easy area to practice is mounting your bike 10-20 yards past the mount line. No need to attempt mounting your bike amongst a crowd when there is plenty of open space just a short distance past the mount line.

Bike Handling Skills are paramount in the Drafting format and will make for a long day if you don't have them in the pack. While you should not have to worry about drafting in mid/long course race, you will move in/out of the drafting zone and respond to being overtaken. Additionally, the vast majority of your off-season is most likely spent on a Trainer with a lot of time in the aero position. Sign up for some larger Groups rides, enter the Cat 4/5 Crit in your area, try a Cyclocross in the Fall, hop on your Mountain Bike and hit the trail and practice handling skills regularly before, during, or after your long ride.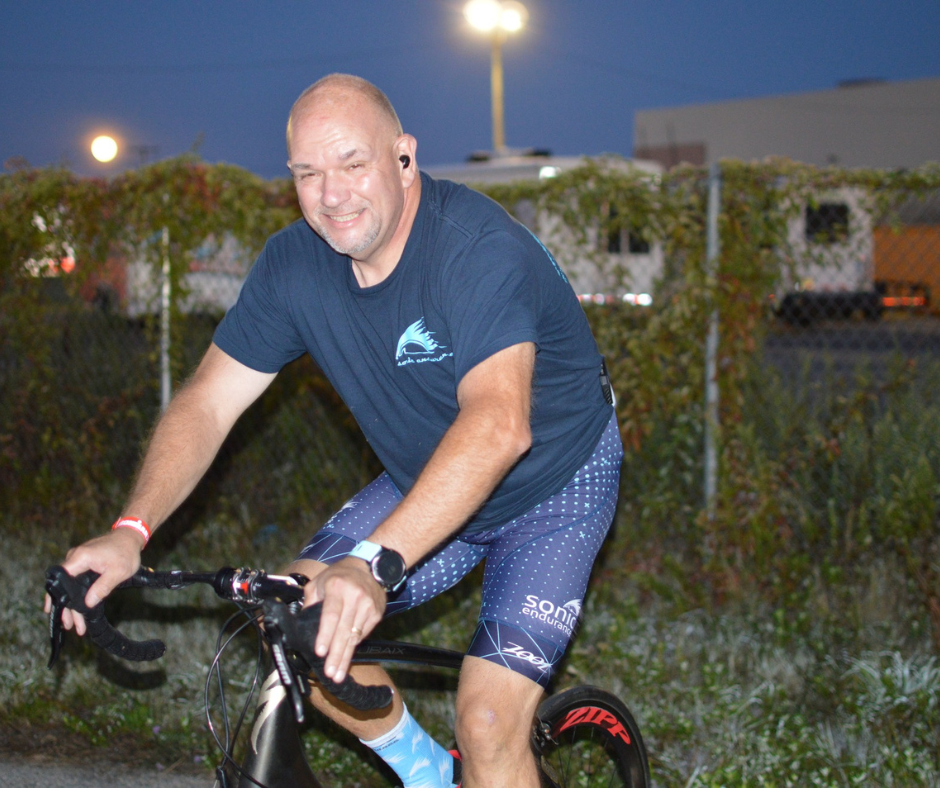 There are more and more Draft Legal racing opportunities on the horizon, and if you're itching to race for the USA, or compete internationally, USA Triathlon's Age Group Draft Legal options in the Duathlon/Triathlon are a great way to participate AND learn some cross-over skills in the process.