As 2020 rolls on, we continue to encourage our athletes to #FindYourOwnFinishLine.  Earlier this year, our athlete Travis Shive signed up for the Pine Creek Challenge 100 miler in September.  In addition to that, he picked a 50 miler, the Beast of Burden to use as a training race during the build.  True to 2020, the 50 miler went virtual, so we were left trying to rework the training block for Pine Creek.
In July, Travis pitched the idea of running his own 50 miler, in his neighborhood by running 50 1 mile loops around his cul de sac to me.  He would use this improvised 50 miler as a self supported training run to work through mental strength, fueling, and as a mileage confidence boost.  As a coach, I had some concerns about this.  50 miles on asphalt in hot and humid August could be brutal.  Very brutal.  Secondly, there is always a recovery cost to an effort like this, so I wanted to be mindful about the pros and cons of this effort.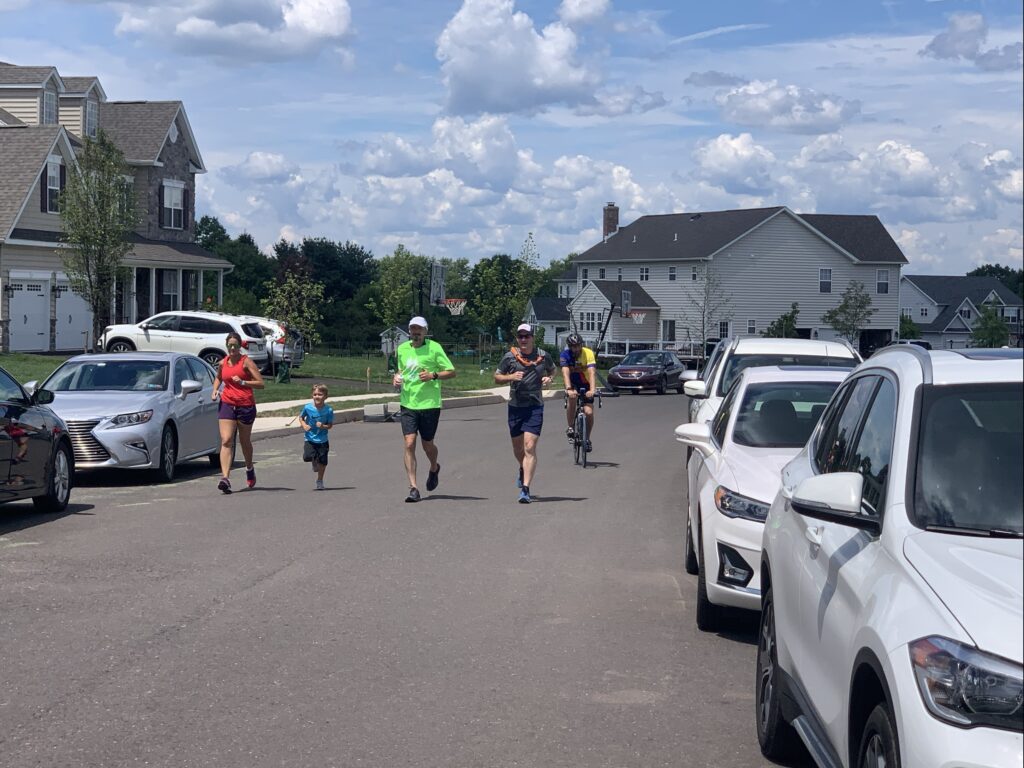 From Travis perspective:
Early on in 2020 was when the idea of pursuing the 100 mile race distance started to take shape.  At the time, my longest distance had been 50 km which really had not gotten into the longer haul of the 50 and 100 mile range.  This made a good reason to then register for a 50 mile race within the training schedule.  Beast of Burden fit the distance and timing so I registered.  COVID had pushed the date of the race to fall after the 100 mile run which makes no value as a training run.  Therefore, the idea to keep the 50 miler on the same day was put in place with the location ultimately being around the neighborhood loop.  Mentally this run was important to slightly step into that long distance discomfort zone.  Completing it would be a major mental confidence boost.  Having just over a one mile loop course also provided an awesome opportunity to bring others into the event whether it be running some miles or enjoying one of the only sports events happening for the day.  We had a day of enjoying each other among friends and neighbors while pushing through the run.  I wanted to bring that togetherness element into the run.  These long distance events are done with a team and I wanted everyone the chance to be part of the team.  It really worked out and I was excited to have neighbors run a lap or multiple when I never expected them to jump on board.  That really amped me up.
As a coach I encouraged Travis to approach the day like a race, so that we could take all of the information we learned and apply it towards the big goal of the 100 miler in September.  I was able to be there during the majority of the day, to watch effort and fueling, my two biggest concerns.   I knew this would be a huge mental win but I wanted to make sure we took a ton of notes and pulled as much information out of the day as we could.  Travis' neighborhood was incredible.  People jumped in and out all day to help support him.  We set up a tent with an aid station and a place to keep the pacers in the shade as well.  I took notes on fueling and pacing and we kept on top of cooling, which was a major factor in the day.   Every lap we changed out hats and water bottles to keep cool and reduce core body temp.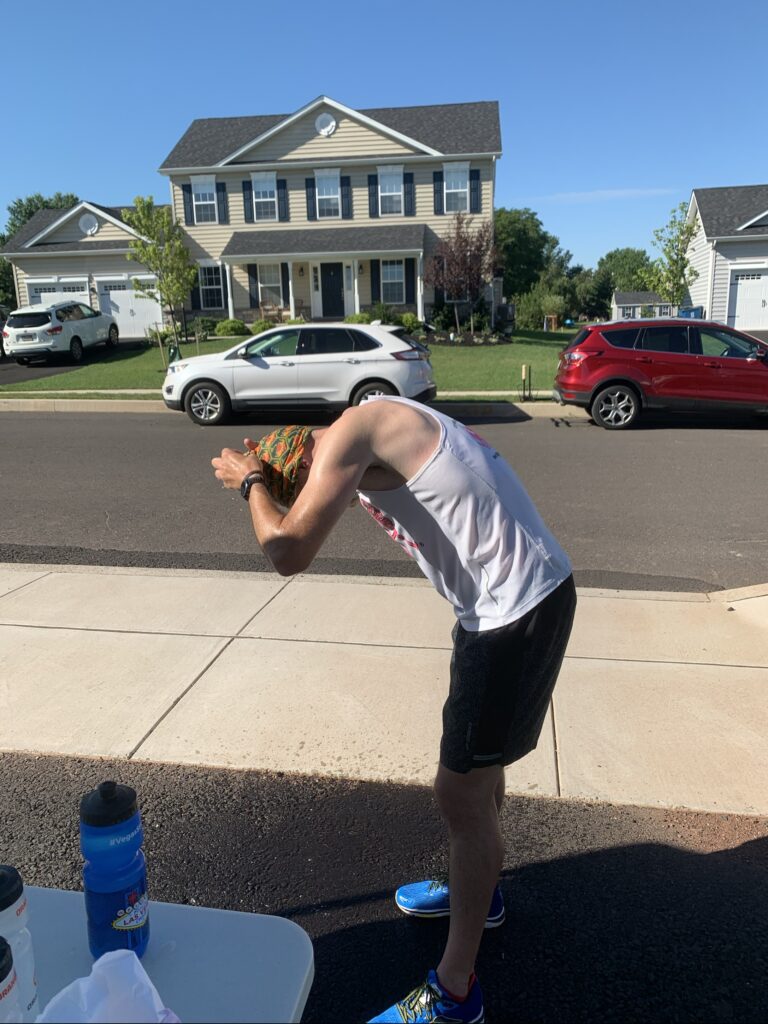 We learned a lot of great information, that will help us as we move towards Pine Creek.  Many of the crew that will be present at this race were able to come and help.  Amanda Headless, another Sonic athlete, took charge of making sure the day was successful in keeping everything rolling smoothly and the pacers helped keep calories in on target.     Post 50 miles, Travis looked great and this was a huge boost for a great race in September