Sometimes you're going to fail at getting to the top of the mountain. And that's OK.
Last month I packed my bags and bike for a five-day training camp in Tucson, Arizona. I was worried in the lead-up mainly because I had not been training as much since the beginning of the year: I was six months out from meniscus surgery and had only been on one non-Zwift bike ride since January. What was giving me the most anxiety was the climb up Mount Lemmon on the first full day of camp.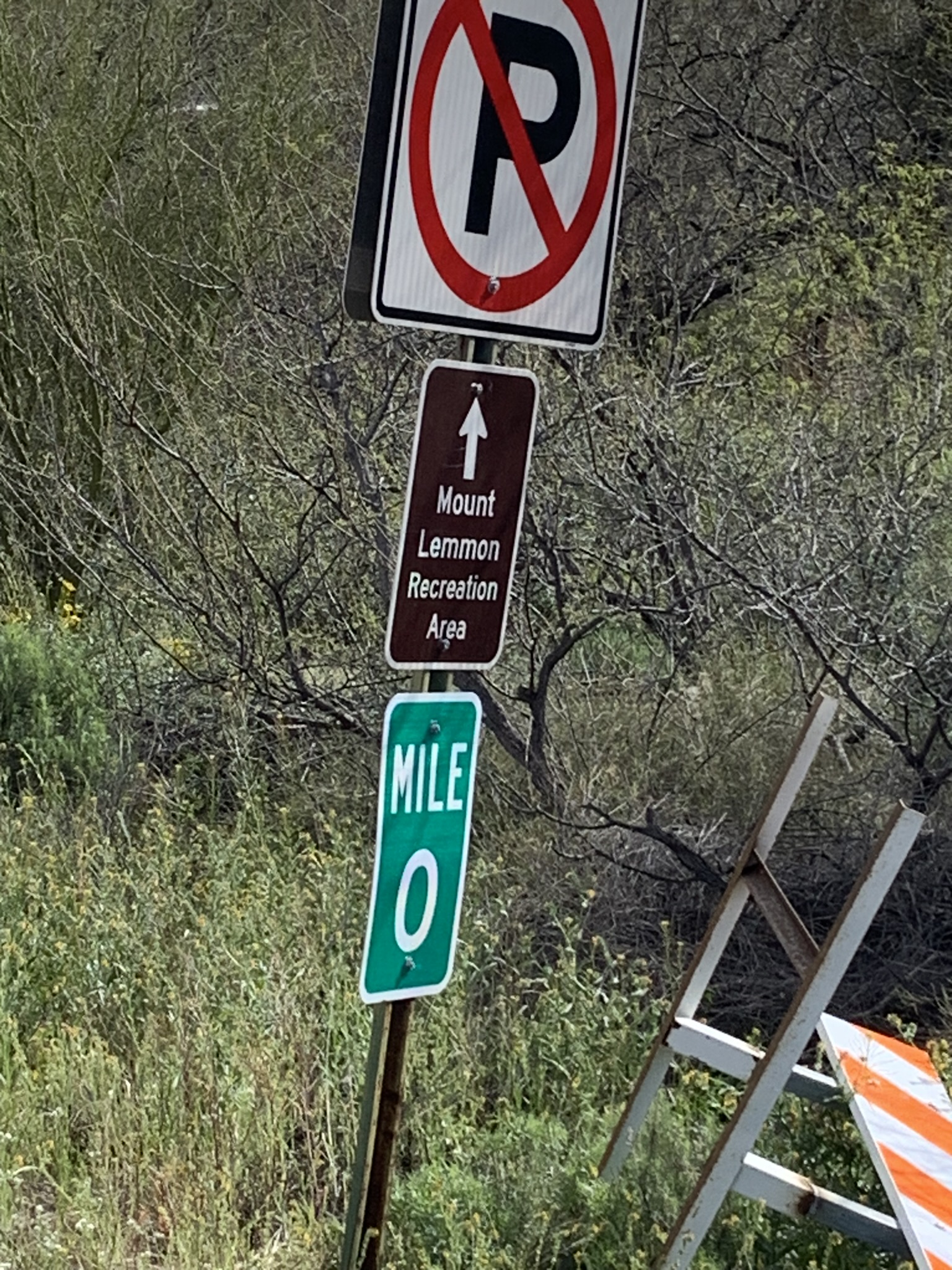 The ride up Mount Lemmon Road is one of the most iconic climbs in the US and quite a challenge with around 7000 feet of elevation gain over 25 miles. The scenery is second to none; starting out as desert with lots of cacti and ending in a mixed conifer forest with aspen trees. There is a 20-30 degree temperature difference from mile zero to the top, but that's OK because you can get warm at the Cookie Cabin in the town of Summerhaven. I am motivated by treats, so of course I was planning out which cookie I would get at the top.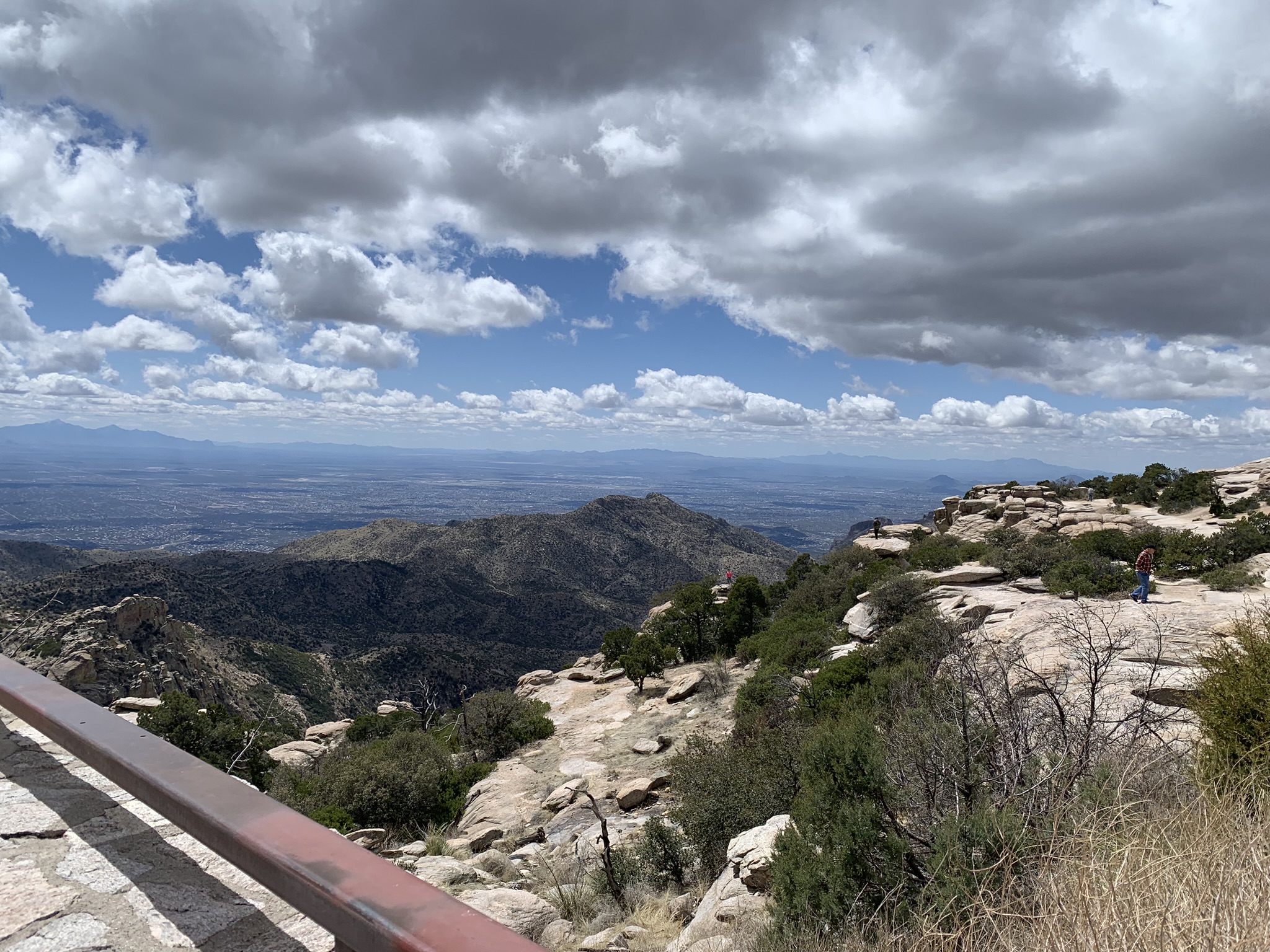 Spoiler alert: I did not make it to the Cookie Cabin.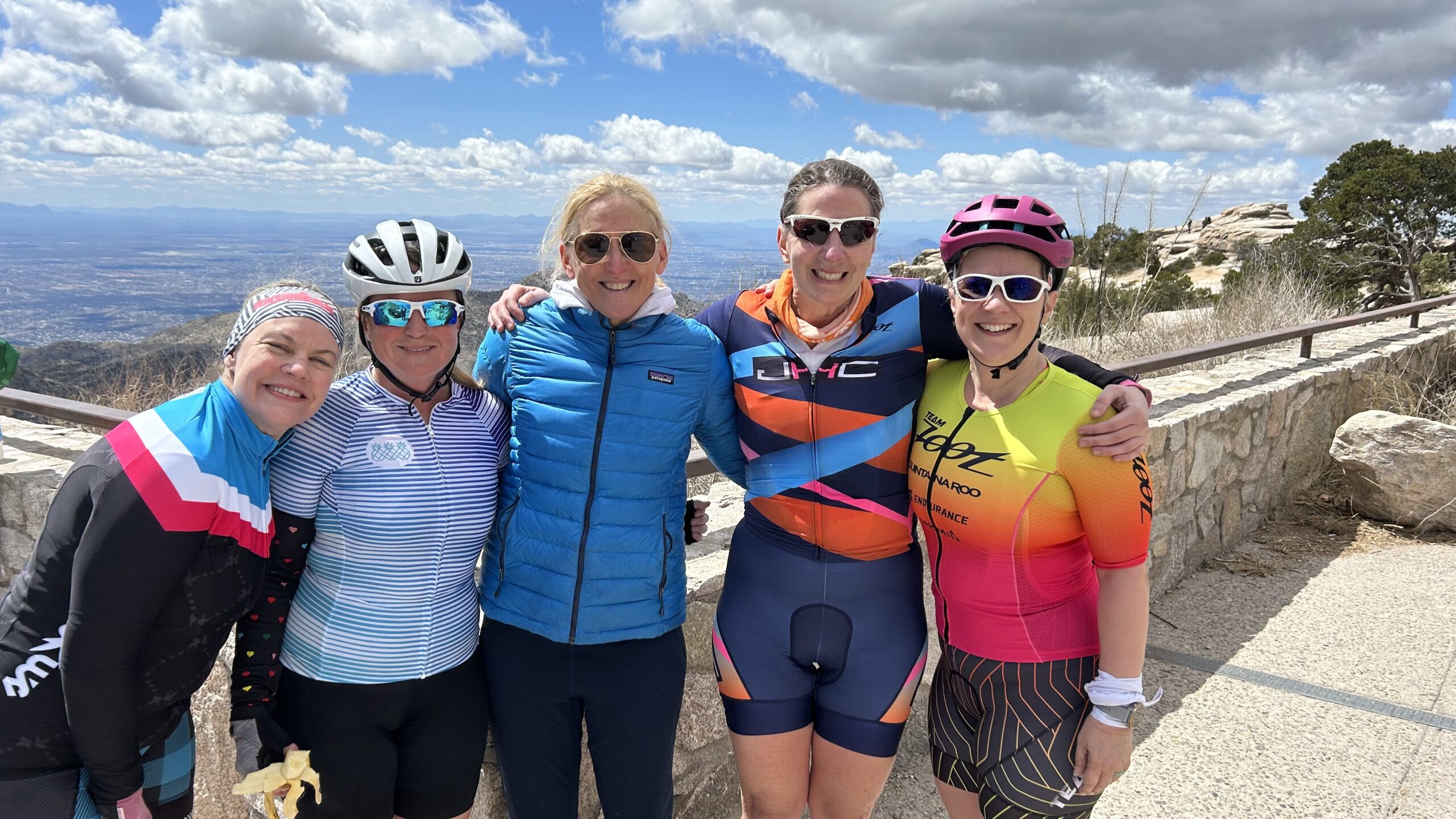 This climb has nowhere to hide if your fitness isn't there and mine left something to be desired. I made it 14 miles to Windy Point, where my coach and SAG were waiting, and that's where I bailed. In addition to being undertrained, I was woefully unprepared for the temperature change and did not bring enough nutrition. After lots of tears and calories, I put on whatever extra layers I had and made my way down the mountain.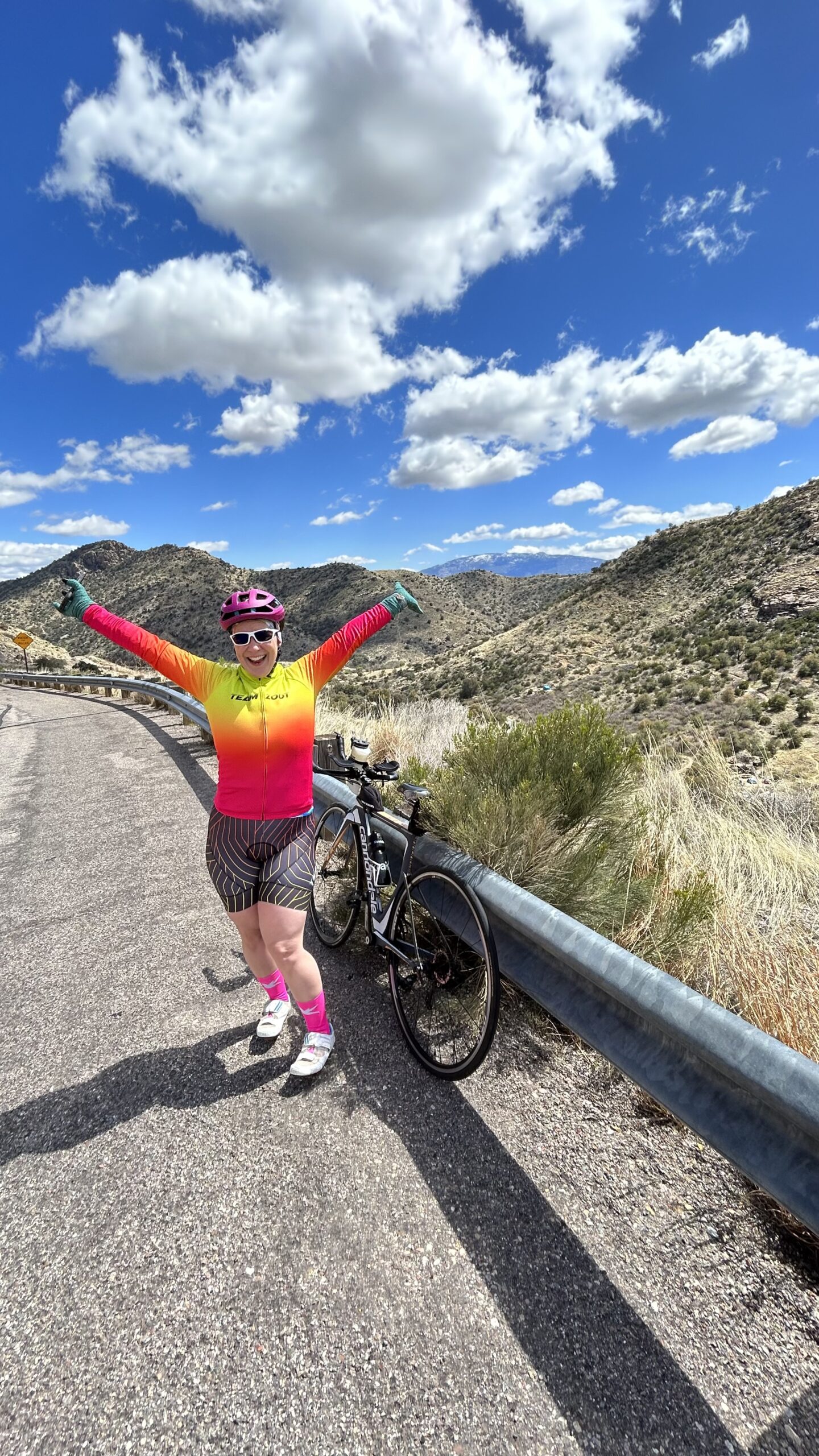 During the descent, I had plenty of time to think about what went wrong and consider what lessons I could learn from that ride. Learning happens when we struggle and ultimately, make mistakes. Our brain forms new connections and the next time we encounter a similar situation, we can make decisions that will lead to a better outcome. Brad Stulberg and Steve Magness wrote in their book Peak Performance that "the key lies in finding just manageable challenges, tasks that push you to the point of slight embarrassment so that your body and mind adapt. In athletic pursuits, we often push too much; we move from the embarrassment zone to overwhelming zone far too swiftly." Well, I was sufficiently embarrassed by my attempt at Mount Lemmon and if I had continued, I would have ended up overwhelmed too. So now I know to THOROUGHLY research unfamiliar rides and be prepared for any type of conditions. I know what I need to emphasize in my training over the next few weeks, and finally, I'm already planning on a return trip so I can get my cookie!