We had the opportunity to travel to Austin, Texas for the 2023 Endurance Exchange Presented by Boa.  The last time Endurance Exchange was in person was in January of 2020.   While we hoped we would get some warm weather and a chance to swim outside in January, the winter season appeared in Texas just as we arrived.
Eight coaches from Sonic Endurance made the trek.  In the fall of 2022, we decided to offer this as an opportunity to all of our coaches in hopes that we would get some time together and the ability to learn in person.  Our coaches ranged in experience from less than 2 years coaching to over 10 years.  Half of the group had never previously been to Endurance Exchange.  Overall, I think it was a solid investment.
Here are my thoughts:
Most if not all of the presentations had some sort of hands on, group interaction, or practical component.   There were pool sessions in the pool, dryland options, and collaboration opportunities.  There is huge value in hands on work and learning from industry experts.
Collectively as coaches, brands and race directors  – COLLABORATION IS KEY!  I am biased as this was the entire focus of the presentation that we helped to coordinate but this is a pillar of what we need to do to move the sport forward.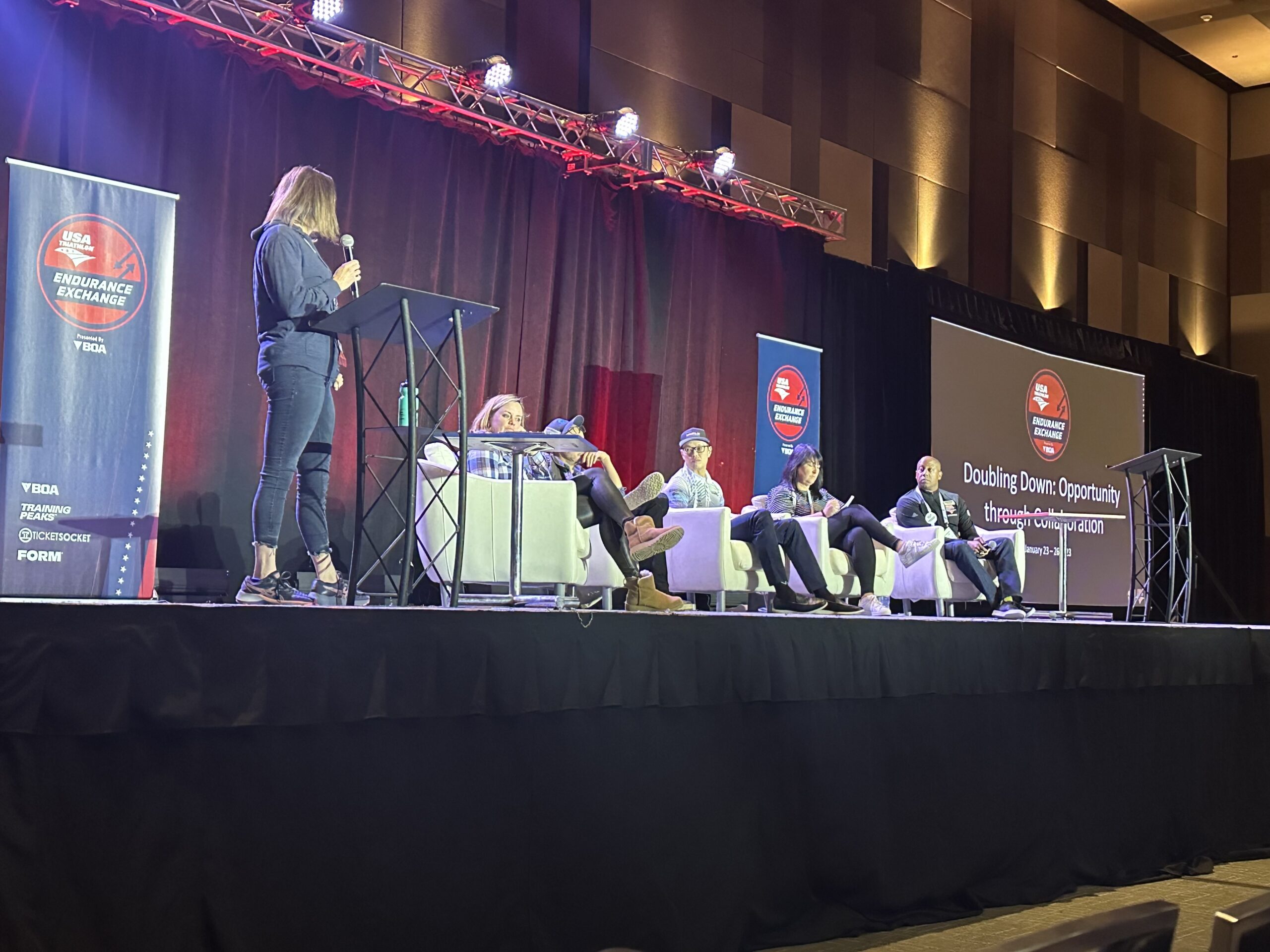 We learned from the State of the Sport survey that only 30% of coaches do this full time.   There needs to be more education on the business side of coaching.  Athletes often are not banging on your door the minute you announce you are going to coach.
The networking was key to learning.  Finding sessions that allowed you to develop your weaknesses.  Working to develop a well-rounded staff is going to benefit your company as a whole.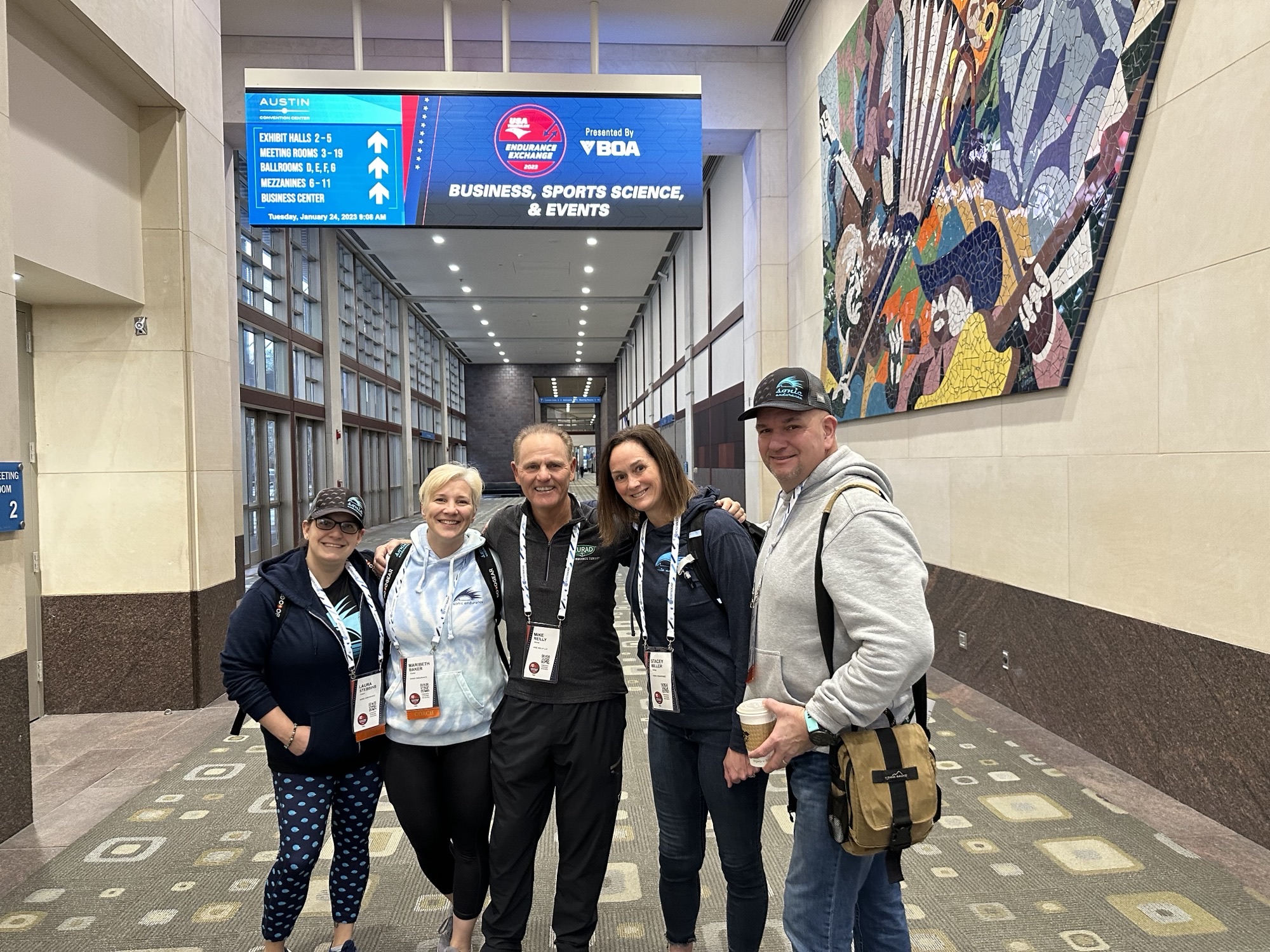 Investing in our coaches is KEY.  I think the group that went to Endurance Exchange was not only super grateful for the opportunity, I also think it will pay dividends on the coaching side.  We want all of our coaches to succeed and as a company we need to invest to make sure that happens.
Opportunities like this allow us to get excited about the year to come.   It brings new information, ideas and a fresh perspective.