In my experience, going to a training camp as an athlete is akin to a touring vacation: your itinerary is set beforehand, most meals are included, and all you have to worry about is being at the appointed place on time and ready to go. There isn't very much scheduled downtime and some nights you're so exhausted from a day jam-packed with activity, that you fall asleep as soon as your head hits the pillow.
In Texas, I got to go to camp as a coach and see all the behind-the-scenes work. This trip was more like going on vacation with children (some of which aren't your own): there's lots of planning and packing in advance, explaining the plans for the day ahead, making sure everyone knows where we're going and what to do if we get separated, and of course, keeping the snacks in plentiful supply! Luckily, there weren't any tears or tantrums and adults are much better at cleaning up after themselves.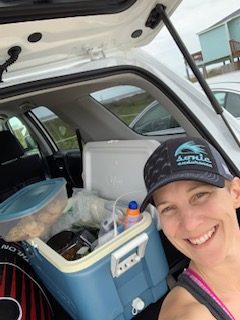 All in all, I had just as much fun at Galveston camp as I did at Lake Placid camp as an athlete last year. Granted, it was more difficult to get my training in, since I was concerned with making sure all the athletes had what they needed. However, I'm not training for a particular race at the moment, so it worked out. And I was still spent at the end of the day, but more from a mix of physical and emotional stress.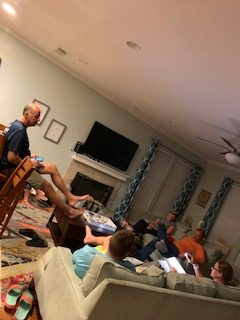 Both experiences were integral to my development as an athlete and a coach. Without Lake Placid training camp last year, I wouldn't have had the confidence going into IM Lake Placid or the knowledge of how a camp should flow. Both camps were a blast, and provided general lessons: there's no way one coach can know everything and keep learning! So with what I've learned over the past nine months, I'm ready to help make our Lake Placid camp in June our best one yet!