Why do you coach?
I like to solve puzzles. Each individual athlete is a three-dimensional puzzle with moving pieces. And the completed puzzle today isn't going to be the same one as tomorrow as we move through the long-term development process. Being able to help an athlete put that puzzle together for their own health as well as their results on the race course is incredibly rewarding.
What is your primary philosophy of coaching?
My coaching philosophy is that each athlete is unique and coaching focuses on determining each athlete's individual strengths and weaknesses, designing a program and individual workouts to progressively address the athlete's weaknesses while maintaining the athlete's strengths.  I also strongly believe that athletes can be strong and healthy at any size (HAES).  All bodies are real bodies and all bodies are capable of achieving amazing things in the world of triathlon and endurance sports.
How do we accomplish this?  By treating each and every athlete with respect and working with the athlete to monitor qualitative and quantitative responses to training. Communication is key!  My general approach to training programs and workouts is look at the athlete holistically with an understanding of the importance of the athlete's ability to recover from all of life's stressors including home, family, children, work and other obligations.  Training only works if you can successfully recover from it. I place special focus on training athletes for events of any type that may feel like a reach and working with athletes who are planning to try to move to longer events and distances.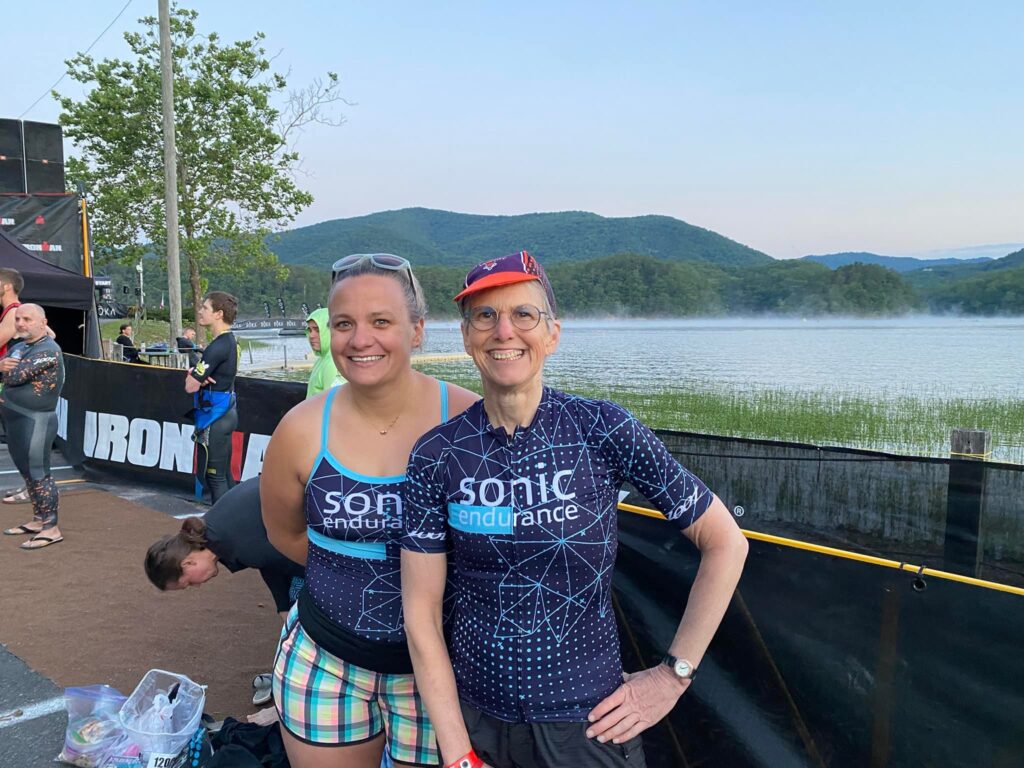 What do you look for in a client?
I love working with imperfect people (aren't we all?) who would like to see their goals and horizons expanded.  I like working with a person who is willing to provide data but is also willing to work on not obsessing over it.  I also strongly encourage of all my athletes to try to show grace to themselves.  Training and racing is hard.  Both mentally and physically.  We also tend to be really hard on ourselves from time to time.  Grace is an underestimated quality in triathlon.
Why are you different than other coaches?
I'm a coach that brings a really wide variety of experiences to my athletes.
I'm an attorney, a race director, an age group athlete.  I'm a wife and a mother to a pre-schooler.  I have been previously diagnosed with disordered eating.  I have (and I continue to) struggle with my own weight and body image.  I'm a voracious reader, researcher and asker of questions.  I train consistently and sometimes I see gains and sometimes I don't.  I obsess over Zwift and chasing after virtual jerseys.  I ride my bike a lot.  I swim a lot.  I try to run with consistency.
What does this mean to you as an athlete?  I bring a wide variety of experiences to the table that help me help you be successful.
What's your history in sport?
I swam competitively and skied in high school and played water polo at Dartmouth College. I started running in law school and began racing triathlon in 2006.  My very first triathlon was in August of 2006 — The Niantic Bay Sprint Triathlon. I have raced in over 50 events including eight 140.6 races in Louisville, Arizona, Lake Placid and Florida.  My PR at the 140.6 distance is 11:26.  My PR at the 70.3 distance is 5:20.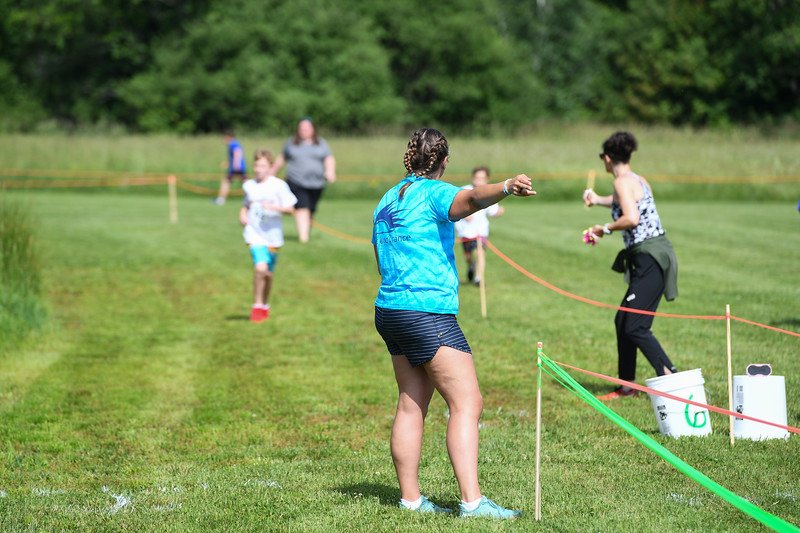 What are your credentials?
Dartmouth College '02.  Emory University School of Law '05.  USA Triathlon Level 2 Coaching Certifcation, USA Triathlon Youth and Junior Coaching Certification, US Masters Swimming Level 2 Coaching Certification, five-time speaker at Triathlon Business International / Endurance Exchange, 2017 Ron Smith Award Winner, and a finalist for the 2020 Outspoken Women in Triathlon Awards.
In addition to my work in endurance sports coaching, I am a senior in-house labor and employment attorney and business advisor with 15 years partnering with executive and functional teams on potential liability and defenses, risk reduction, risk management, and litigation avoidance. I use this experience to mentor other coaches and race directors on best risk mitigation practices for their endurance sports businesses.  
Where you can find me:
Instagram – @kellyburnsgallagher
Zwift – Kelly Burns (Sonic / SFQ).  I also lead a women's only group workout for Slowtwitch on Tuesday mornings on 6 a.m. Eastern time.  You can check it out here.
Coach Kelly is Available to Coach Athletes Looking for the Following:
First time triathletes.
Athletes looking to complete their first 140.6.
Athletes with swimming or cycling limiters at any distance.
Athletes looking to take on a non-traditional event (e.g. Swim-Run, Cross Country Cycling).
New parents looking to get back to sport.
One-on-one coaching starting at $175/month for single sport athletes and $250/month for multisport athletes.
Kelly's 2022 roster is currently full but she would love to chat without about your other coaching options within the Sonic community.
Want to inquire about coaching with Kelly? Fill out the form below.