Well.
Initially I wrote this for my coach to see. Apparently, it is too good a story to not share with everyone (kidding).
Since this wasn't an ACTUAL race; the report won't be terribly long.
The day started like any other cycling day; up early, load bikes, load gear, load up and head to the start. Admittedly it was a little breezy at the start. In that there was frost on the MTB trails. More on the trails later…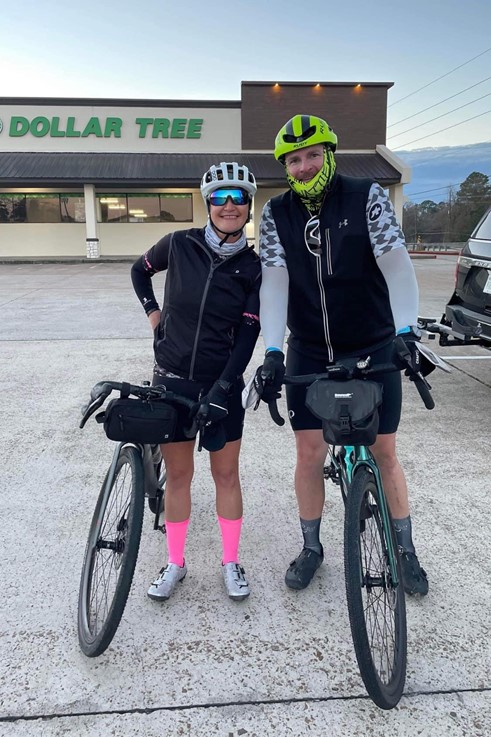 The first 100 yards of the morning was pretty easy. Then we got on some REALLY technical (for us) MTB single track trails. Less than .5 miles in some of us were off our bikes (looking down at what we were supposed to ride down and up) and the decision was made to go around. After all, there was frost on the ground and likely on the "bridge" we were supposed to cross. I will fast forward through what would amount to be around 20 or so miles of single track.  Once out of the woods we wound up on some gravel(ish) parts along the old Raveneaux Golf Course.
Then, on our way to Humble/Kingwood we stopped at Cypresswood and 45 to pick up some more "adventurers". While in that area of town we got to ride the Spring Creek Trail (paved). Personally, I really enjoyed that section. We were protected from cars (and the assholes that tend to drive them) and wound up seeing some cyclists, runners, and believe it or not…horses!!!
Then it was a long grind with some really sketchy roads and trails. Oh, and another trespass on a different golf course.  On one of said "trails" we were in some tall grass mixed with a little mud. And it was at a muddy spot where 3 of our crew went down like dominoes. 😳. Thankfully, everyone was fine with just some bumps, scratches and bruises. Eventually we got out of the tall grass and on to an oilfield road that led us to paved roads again.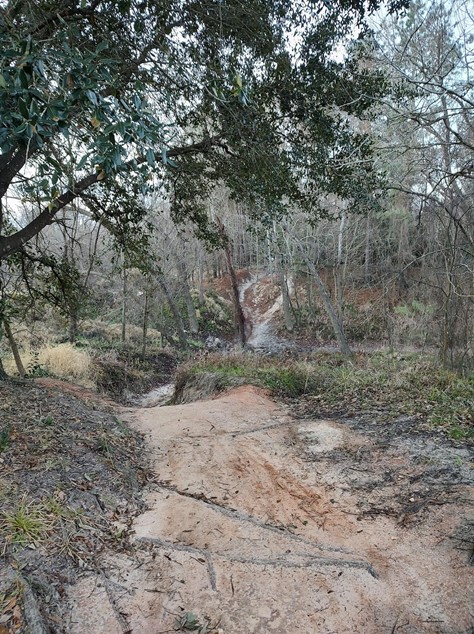 After that we were on our way to Ninfa's downtown. That road was a straight shot to downtown Houston. As we got closer to town we rode through the 3rd and 5th Wards and the people there were SO supportive and cheering us all on! It was super cool.
After lunch we headed down the concrete trails along Braes Bayou. Those trails were awesome!!
Got to see a homeless man showering IN Braes Bayou, a makeshift sink that was drawing water up from the bayou, and a high-rise tent set up complete with ladder!
By the time we got off the bayou it was a race against daylight and time. So, we hauled ass up Eldridge from I-10 all the way back to the start (Cypress). As an added bonus, we got to hit one more off road section. The only reason I did it is because it saved us time and got us off Eldridge!
We were all exhausted and hungry but pleased with what we had done.
We are already planning another!!!