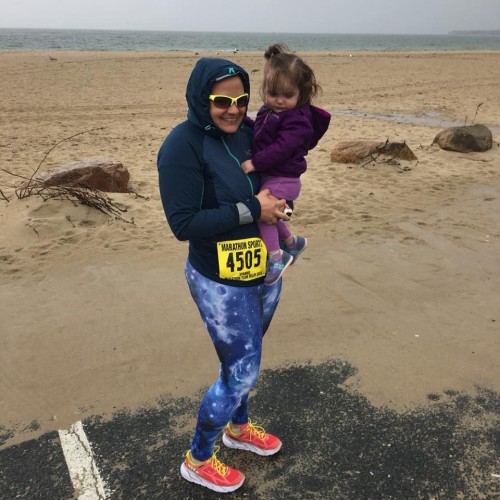 Sonic Endurance is proud to announce that our very own Coach Kelly is the 2017 recipient of the Ron Smith Award! Named after Ron Smith, one of triathlon's earliest pioneers and mentors, the award recognizes an individual who is a role model in the sport, positively promotes and influences the sport, and inspires the future path for triathlon.  Previous winners of the award include big names like Bob Babbitt, Valerie Silk, Jordan Rapp, Julie Moss, and more.
If you know Kelly at all, you know that she's incredibly passionate about triathlon. She is always trying to break down every barrier to get more people swimming, biking, and running. Whether that's helping race directors follow best practices, coaching athletes to their first sprint triathlon, or helping someone else get the gear they need to get into the sport, Kelly is always there. It's been a pleasure to watch her help grow Sonic Endurance, but also build a voice that is now recognized by some of the most important people in triathlon.
A quote from her nominating ballot says it all: Kelly Burns Gallagher does more impactful volunteer work on behalf of race and event directors, and of women than seems possible given all that's on her plate.  She's a truth-telling powerhouse, a booster supporting the rights of women in endurance sport, and a coach and race director herself while holding down a full time job as an attorney. 
Congratulations, Kelly!