In line with our series of posts about getting back to swimming during the COVID-19 pandemic, Sonic Endurance athlete Andy Stankus shares his experience in transitioning from the pool swimming to open water swimming.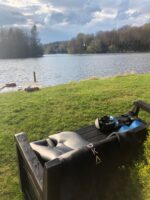 3+ years of hard work (mentally and physically), faith and lots of help along the way (Coach Stacey, coaches, fellow athletes, friends and family) and I met and exceeded my original goal of completing a 70.3 and more at IMLP camp. BUT with 3 months out of the water due to COVID-19, I watched each day as my comfort in the water was painfully slipping away.
We had just bought a lake house in late 2019, after being afraid of the water 3 years earlier, and this was to be the year I would accelerate my comfort in the water having a lake literally steps away from my deck. Well guess what, someone moved not just my finish line…but literally moved my START line!
While in March and April I felt the comfort in the water slipping right through my grasp (and come on we are driven people and this was NOT going to happen to me), I went to Amazon to buy a water thermometer for the lake. It finally arrived and EVERYDAY I looked at the lake temp to see when I could safely get back in to maintain some comfort as no pools were available.
With high 40s in March and into low 50s into April, I went back to Amazon for neoprene booties and caps to get me back in the water ASAP!!! Well April 28th came and I jumped in low 50s and yes it was cold so it lasted only a few minutes until I got out. I was trying BUT I kept felt the comfort I worked so hard for painfully was slipping away even further.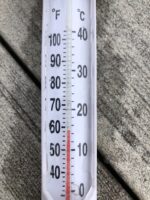 A few weeks later, May 15th came and the water temp was closer to 60 so I got in to get comfortable and it went well but definitely did not feel the comfort like I had in the pool back in Feb / Mar swimming 2-3,000 yds each time.
So we decided to keep the 2+ times a week OWS plus biking and running on the schedule in May into June.
Punch line is, in June I almost quit after a month at it and I am still struggling!
So, how did I get there and where am I headed now?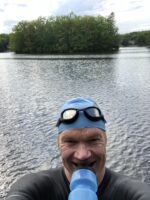 In May with wetsuit/booties/neoprene cap I kept jumping in and just swam. Ok, let's make it around the island (about 1,000 yds) and man I needed to stop more and more each time I got in! Not only was I not progressing, I was going BACKWARDS! (It was painful to not only feel the comfort slipping through my fingers, but now it was a reality as I was seeing it!). "Am I ever going to be back where I was?  Would I ever come back from this?  Why am I doing this?  I don't like my face in the water, so if I just stop will it all just be over?" These were all the questions and more that I was tormented with every stroke!
OWS was totally different than the pool, and it sounds crazy but I did not even realize it! I felt ungrateful to even think that I was not motivated to get in the water and I was actually dreading it. This at a time when almost everyone else was dry docked and did not have access to a beautiful lake steps away from where I was living. At first I felt ashamed to share my feelings with even my coach as shouldn't I be grateful that I get to do this?
In OWS there were no walls to break things up and other than that building a 1/4 mile away there were no small goals to build positive reinforcement. Frankly the foundation of skills, drills, etc. I had built was rocked to the core and I did not realize the need to start with the foundation again before thinking about yardage.
There is one thing I held to which was, I promised my coach I WOULD ALWAYS BE HONEST WITH HER. I hit bottom and shared all of these feelings and more with her.
We rethought together (Coach Stacey and I) and recognized we must approach OWS very different and put in some skills & drill as well as close in goals, while using toys! I shared the layout of the lake and swim areas so we could work in the skills and drills.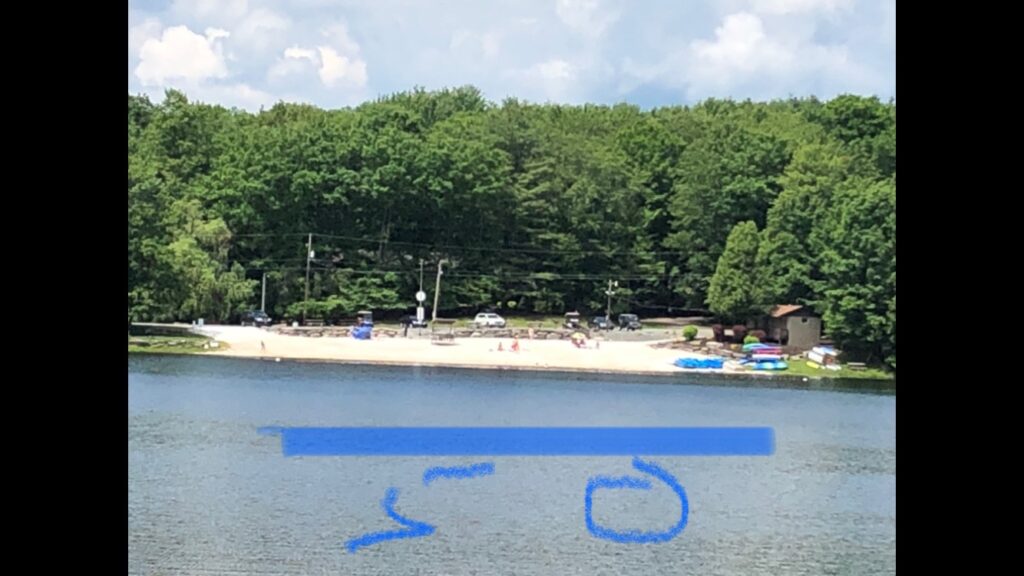 The foundation is much more important than the yardage, as a strong foundation will naturally get you to yardage and will NEVER work the other way around!  Reminds me of my son and pole vaulting as he also had a 3 month break from a complex skill. His coaches needed to break it down to skills & drills again before he even considered going 12+ foot where he was prior to COVID-19.
So, where am I headed now? Simply said, FORWARD!
I am done feeling I need to look in the rear view mirror about where I was, "Will I ever get back to there?"  As the more you look backwards the more you will go in that direction.
Someone has moved my START LINE, and maybe it is Him who asks me to put myself in uncomfortable situations NOT to be more comfortable with the situation but to be more comfortable in Him.
I choose to look FORWARD as that is where I want to go and with His and others help I have confidence I will not be able to do it by myself. As special needs athletes often need the help of others, I assert we have a lot to learn from them. (#ainsleysangels) These athletes are open to others help and maybe He has asked me to realize this once again that we ALL have special needs in one way or another.
With the goal of accepting others' help, I also have a goal of one day soon that I can give back to other athletes in a meaningful way as they have given to me time and time again.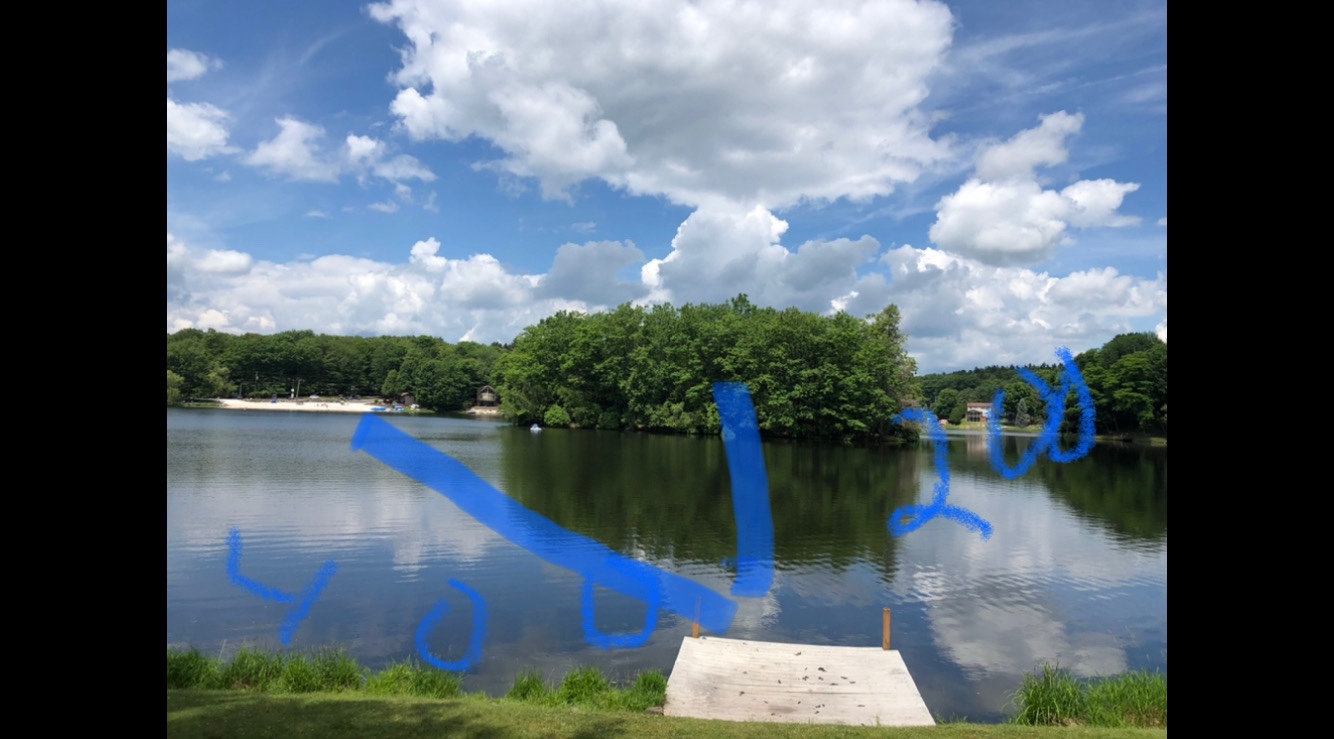 Maybe we choose hard things as we subconsciously know we can not get there alone and the connections we make along the way are the real "medals" we gain!