I know everyone would like to see a "traditional" Quarter Marathon this April at the MDC.  As much as I'd like to see that as well there are a couple of major impairments: (1) CT has currently prohibited any road races and given the way the numbers are looking that is unlikely to change any time soon; and (2) the MDC has yet not agreed to permit any events in 2021.
In addition pivoting from an in person race to a virtual race at the last minute was terrible last year.  Not only did it require an inordinate amount of work (there the work of setting up a last minute virtual race and getting over 300 packages out to runners there also was the work of trying to salvage as much money back from in person vendors who were already paid), it also meant dealing with a small number of registered runners who were very, very upset.
In trying to determine how to proceed with Quarter, last month I created a survey and sent it to former Quarter participants.  Almost 400 runners participated in the survey. Here are the results: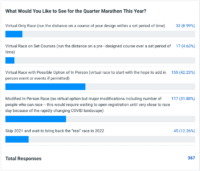 I cannot over stress that figuring out what to do is not easy.  With that in mind I think the best course for
Quarter Marathon 2021
is to open it as a virtual race with the hope that we can add small in person events (at no or very limited additional cost to runners) if conditions improve in late winter / early spring.  Entry into the in person events would be offered to all runners registered for the virtual race first before opening spots to other runners.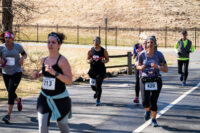 Because of the decision to open registration as a virtual race we needed to make some changes:
Offer three distances — 1/8 marathon, 1/4 marathon and 3/8 marathon. Having three distances hopefully appeals to a larger population and lets more people participate.  In addition if we are able to go to small in person events in Connecticut we may be able to allow for multiple loops of an 1/8 marathon course to reach the 1/4 or 3/8 distance. I'm also contemplating adding a special prize or medal for completion of all three distance, essentially the 6/8ths marathon.  I'm curious what people think. 
Make the race more a la carte — the price for the race is set at $20 for early bird and $25 for regular registration.  This base registration gets runners a medal mailed to them, eligibility for awards (male and female 5 deep for each distance, 30 total awards), eligibility for raffles, and invitation to the run's Facebook group.  Runners will be able to add on a shirt or hat in the check out process.  That way runners can spend as much or as little as they want.  And, yes, everyone needs to get a medal, because medals specifically require high minimum orders.
Run Results Through Run Sign Up — over the past 8 months Run Sign Up  has developed a pretty robust system for compiling results (and allows for the upload of files for verification).  If we are able to do small in person events, they will likely be capped and can be hand timed rather than engaging a timer.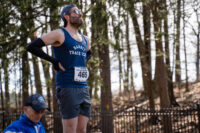 Have Multiple, Varied Charity Partners — Because this is a virtual race that attracts people outside the typical geographic area I added and broadened charities.  We kept the Blazeman Foundation and added Achilles Connecticut (which has been big supporter of the Quarter Marathon) and Salida Mountain Trails (a trail building and trail maintenance group out west that I have a significant personal connection to).  The goal is to attract as many virtual runners as possible — these charities bring diversity and they also can assist with attracting more runners to the virtual race.  In addition to proceeds being divided among the charities, runners have the option to make an additional donation during registration to the charity or charities of their choice.
Not Mess Up the Hogsback Half Marathon — We have 105 people who deferred from Hogsback 2020 to Hogsback 2021.  We owe them a race.  I don't want to get aggressive on doing something in person for Quarter, have it fail, and then have it impact our ability to put on Hogsback.  The best way to get in a good position to put on Hogsback is to have a revenue positive Quarter that does not piss off any permitting authorities.  Making a virtual Quarter as broadly appealing as possible helps us do that.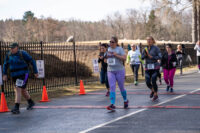 I know there's lots of people who won't be happy.  We're not entirely happy either, but right now, its the best we can do and we really want to keep trying, keep the race alive and provide for our charity partners during a really difficult time.