There is an overwhelming amount of information surrounding strength training. There are different training types, phases, styles, modalities, cycles, intensities.  The list goes on, and I have tried it all. When it comes to training for any endurance event or life in general, there are some essential functional movements that I feel should always be incorporated:
Squatting

Hinging

Pulling

Pushing

Vertical Pressing
Similar to training for a race, there are acute variables in the strength training portion of your programming:
Frequency

Intensity

Time

Type
At the core of all of this, no pun intended, is establishing core strength, balance, flexibility, postural alignment, and strength endurance. Once you have solid movement patterns established, adding in resistance training is an important component of any fitness program. The concept of adaptation proves that our bodies will react to the stresses placed on our bodies, we see that when we toe the starting line after months of swimming, biking, and running!
Now, whether you are contemplating adding strength work into your weekly training, or looking to expand your current routine, remember that simple is always best. This is especially true when you are already putting hours of training stress on your body. I will leave you with my top suggestions when it comes to effective exercises to enhance endurance athlete functionality.
Top Body Weight Movements: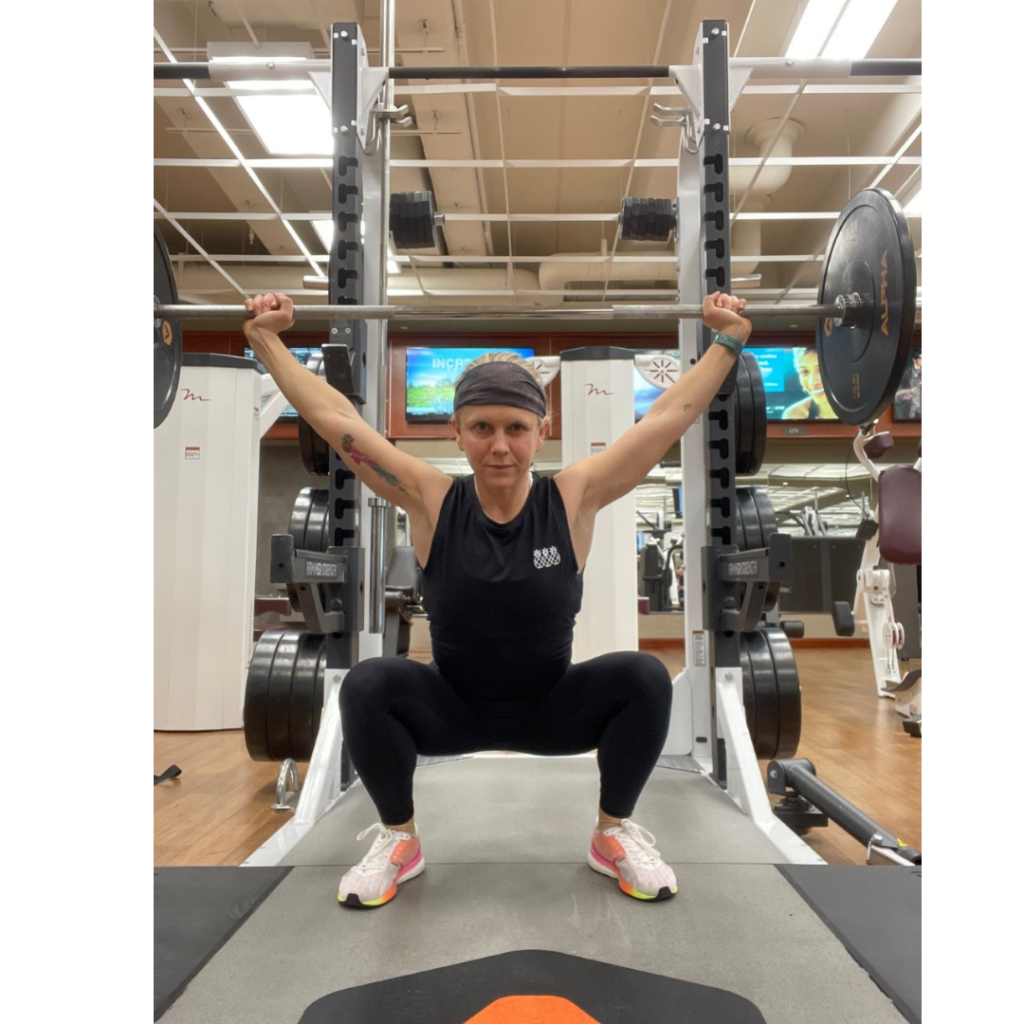 Top Weighed Movements:
As a coach, and athlete, I highly recommend not skipping out on strength. It does not need to to take up a ton of time or require heavy loads/tons of volume. Strength training can and often is best done right after a swim, bike or run workout while your body is primed. If strapped for time, shorten one of your longer workouts of the week to make sure you can hit the weights, it is always worth it!
As with everything we do, consistency is key. I promise you will feel the same satisfaction when you complete your first pull-up, as you do when you finish a nice long run! Strength is never a weakness and when it comes to endurance sports, it is an essential part of your journey to many happy and healthy finish lines.