Are you looking to try out a Ragnar Relay? Ragnar veterans and Sonic team athletes, Jeremy and Sandy, give you some tips and tricks to have fun, and survive, your first Ragnar adventure!  Jeremy is an architect by day and "dude with cat" at night. He's run everything from ultras to a half IRONMAN. Sandy is a mom of three, workout enthusiast and Ragnar veteran completing 6 Ragnar races.
What is Ragnar?
Ragnar breaks down into two main categories; Road & Trail.
· Road is usually a two day point-to-point run with a 12-person team divided into two vans, each runner completing three legs of various mileage. The super adventurous can also do a 6-person Ultra team and run twice as much. Each Ragnar race usually covers about 200 miles.
· Ragnar Trail races are an 8-person team camping out running an easy, medium and hard loop through a state park over two days. Enjoy that 2 a.m. run… alone… in the dark. Just you, your head lamp and the nocturnal creatures wondering what predator you are running from.
Use Ragnar as a chance to explore
Jeremy's experience: "I treat the relays as an excuse to travel outside my comfort bubble. They give me a chance to see sites that I wouldn't be inclined otherwise. I experienced my first west coast sunset in Washington. I was able to watch a New Hampshire sunrise while chit chatting with a complete stranger sharing stories. I even saw Darth Maul walking his dog in Quincy, Massachusetts while running in New England."
Your Ragnar, your choice
When it comes to Ragnar, you get to pick your brand of fun — van life or tents. Both have pros and cons, however neither involve quality sleep. Let's take a look at Ragnar life whether on the road or on the trails.
Road: Van Life
Van life stinks. No seriously, body wipes can only do so much. Good news is after leg two you should be nose deaf by then. Jeremy's experience: "Early on in planning you decide what leg you want to run. This selection will affect what you eat, when you sleep, and your running hours. I have had the experience of being in a Van 1 and 2. Van 1 has to be at the start early morning to check-in while Van 2 gets to sleep in as they won't be needed until late morning. Flip side is Van 1 finishes their third leg and gets to relax at the finish until Van 2 crosses the line. Van 2 can eat a normal breakfast while Van 1 can find a spot for a nice lunch. I have been out where runner 1 has a side salad and runner 6 enjoys that burger and fries. It's a unique experience that is hard to train or plan for."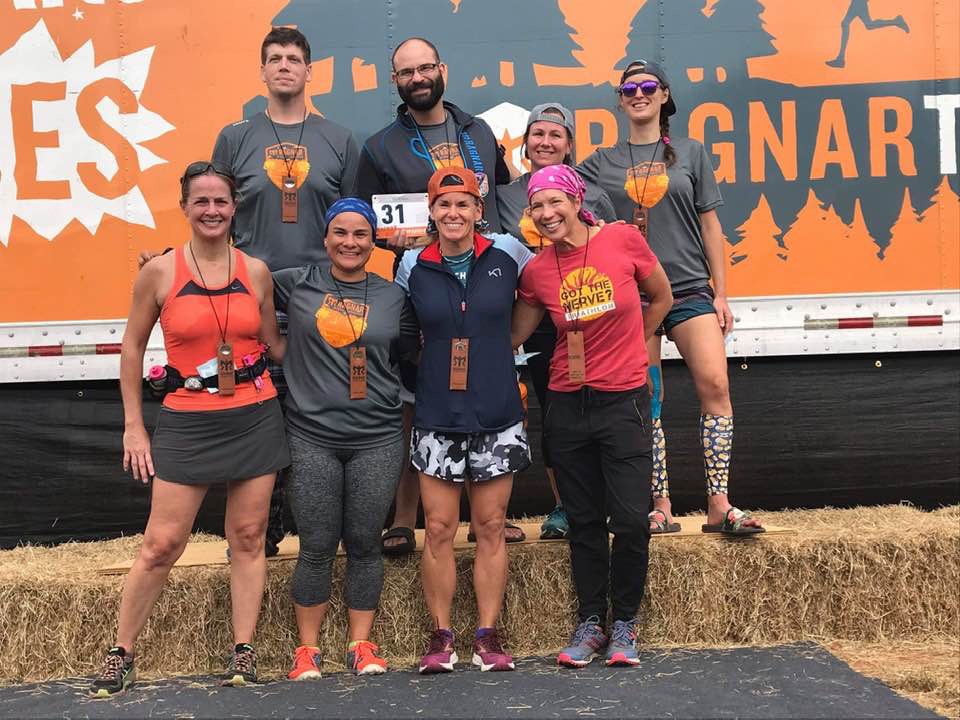 Road: Van Decorating
Road Ragnar courses are littered with white rental support vans of runners. It is customary to have these fully decorated with Dry Erase markers showing your team spirit and counting down the legs run by each runner. Some teams track "Kills," the number of runners passed during the course. Vans hand out magnets to other teams to be displayed on the vans, they get divvied up when done.
Road: What food should you pack?
One of coach's favorite statements is, "nothing new on race day" and that should be applied to Ragnar weekends. But, you also should sample the local flavors. Bring enough of your specialty race nutrition and electrolytes that you have been training with for the entire weekend. What is your go to snack? Pack it! There is usually a Target run to load the van with water and snacks, but you know what works best for you.
Road: First you eat, then you poo.
Talking about food brings up an important item I think Ragnar address fantastically. The port-a-pottys at each exchange point are clean, stocked and just enough to where the wait isn't too bad. Runners on deck for that exchange even get their own reserved stall. Major exchanges where vans trade the timing chip are usually at a school that offers indoor facilities. And if you are lucky, showers!!
Road: Sleep tricks
Unless you are the type that can sleep anywhere, prepare for cat naps with a seat belt digging uncomfortably into your back side. But you didn't sign up to sleep away the experience. The electric light parade of night runners is a sight. Noxgear light up vests, head lamps, reflective vests and the mandatory blinking light will show for miles. Some of the best conversations are had while sleep deprived. Ragnar requires runners to have certain safety wear to make sure all runners are safe during the experience.
Road: Weather forecast
Look at the weather before hand and pack accordingly. It might be good to have that jacket at 3 a.m. or extra pair of sneakers if it rains. Plan for hot, cold and everything in between especially if you are outside your geographical region.
Road & Trail: Team Names
You must come up with a Team name and please do not disappoint. There are minimum guidelines and humor is needed before your 1:43 a.m. leg.
Road & Trail: Buddy Running
If you have a fear of solo night running, an injury or a reason that you need to run with a partner on your team, Ragnar does allow you to buddy run. However there are certain expectations that you must follow, especially if they dictate that you run together because your team will finish after their desired time. Follow their rules, and all good.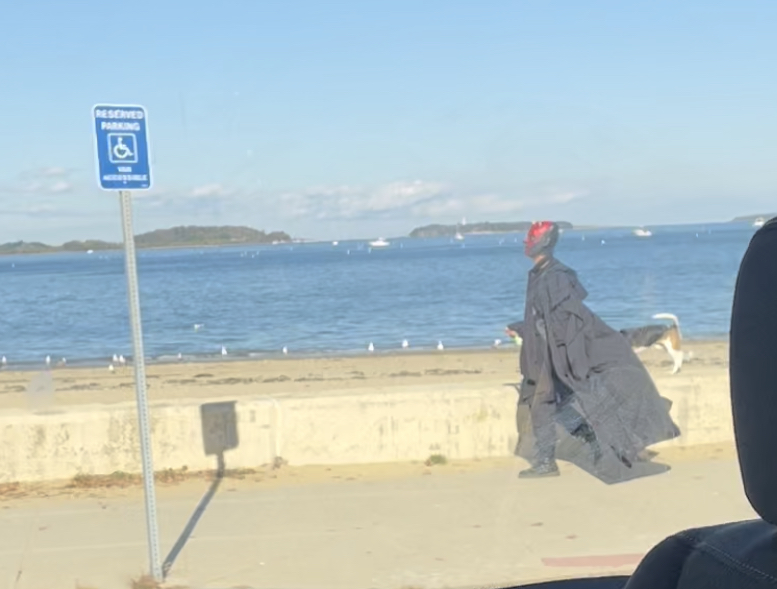 Trail: Sleeping outside
Jeremy's experience: "While van life is on the road, on the other hand Ragnar Trail is in tents.  This event is my personal favorite. I'm signed up for 6 trail events this year. Set up your teams 17-foot by 17-foot base camp Thursday evening and get ready to rough it for a few days. Or if you're from out of town, spring for the glamping option where Ragnar provides the tents and cots. This creates a temporary tent city of every shape and color."
Trail Running
Similar to the Road, you pick the running position you want, which will affect your schedule. Runner 1 does an easy course, Runner 2 does a medium course, Runner 3 does a hard course, Runner 4 is back to easy and so on. Runner 3 and 6 are usually the first slots to be taken as they descend in difficulty. It has been my (Jeremy) experience though that the medium loops are the most challenging.
Trail: Food for thought
When it comes to food for trail races, bring what you need with you into the park. There are usually food trucks for lunch and dinner, but if you have a special diet, plan ahead. Don't trust their coffee. If you need some, bring some. These events are usually in a State Park and we must follow their rules, but grills for cooking are an option if allowed. They do supply coffee, hot chocolate and hot water, but have gone cup less. Bring your own reusable drink ware, which is great and reduces waste over the weekend. It's also run-etiquette to not discard nutrition trash on the trail and carry it in and out of the trail.
Trail: Don't pop a squat
When nature calls you can enjoy a nice port-a-potty during trail races. Refrain from digging holes or going in the woods. The brown sludge you are standing in is most likely mud. But, be sure to bring a flashlight with you. Warning: look before you sit.
Trail: Ragnar Atmosphere
Unlike Road, Ragnar Trail is a much more chill atmosphere without all the go go go of the van. After the run, return to base camp and relax. Or make a s'more at the village bonfire, or just take the marshmallows and stuff them in your face like a squirrel. It's a judgment free zone. My favorite is the beer garden. It helps with sleeping. Very few trail Ragnars offer shower facilities, covet those that do (WV).
Trail difficulty
The trails are usually single track winding through the woods. Sometimes there is a water crossing. Maybe a suspension bridge that bounces with your cadence. Perhaps the off chance of a bear or snake, oh my. Be sure to practice on a local trail by you if you can. Roots, rocks, dirt, any none man made surface. A pair of trail shoes too would be highly recommended. Gravel paths these are not. If you haven't fallen, can you really call it a trail run? The KT tape tent is never empty.
Trail: What to pack
Pack for every weather possibility. If it's going to rain, most likely it will be your night run. Prepare for hot during the day and cold at night. Wet in the morning. Dry at night.
Despite all of the weather obstacles we can face, the relaxed atmosphere, camp stories and inside jokes is what keeps bringing me back.
What they don't advertise…
·Ragnar is really five legs.
· The getting to and getting home can be some of the harder ones. How do you get to the race start? When do I need to be there? How far is it from the airport or train station? Do I fly home Saturday evening, but when will my team be done? Or Sunday but then do I need a hotel room?
· There are hidden costs to Ragnar as well. For the road events you need to rent a van, gas, meals. Occasionally a team will rent a few hotel rooms after leg two to sleep in a bed and shower. You will want a Thursday night hotel room near the start. Don't forget your airplane ticket, Uber, etc. Good news is the shared team expenses can be split by the vans.
· If you are flying in for a Trail it will be hard to bring all your camping equipment. Then there is the added expense of the Glamping option. Don't forget getting Uber to the park and the state park fee to park. All of this can add up and make it a lot more expensive than your average half or full marathon. So be sure to save your pennies.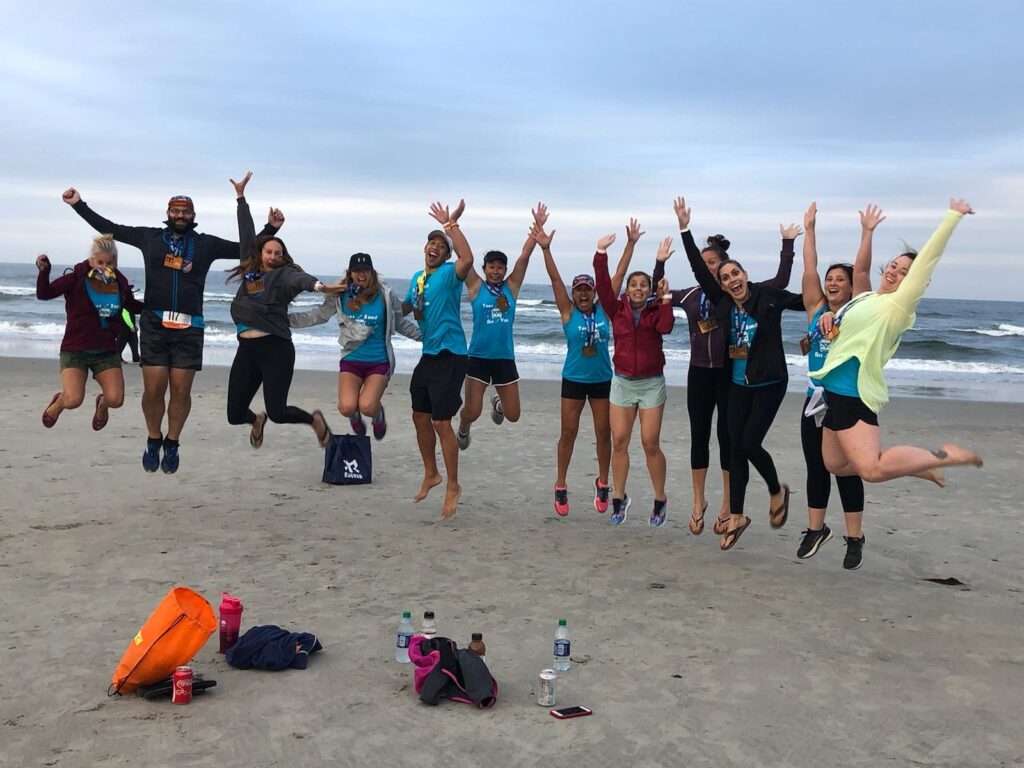 How do I find a team?
If the above hasn't scared you away you might be wondering how to get in on the action.
You can create a team of like-minded individuals or network through Facebook and find teams looking for runners. One of the harder things to do is keep a team healthy. Jeremy's first Ragnar experience was blindly answering a post to fill in last minute for a down runner the week before the event. He loaded into a white van full of strangers. Everything we are taught not to do as a kid. But they had candy, so all aboard.
Even if you don't have a full team you can reach out to the Ragnar community and find runners across the country to fill those spots. I do this a lot on Facebook.
Ragnar Relays are offered all around the USA and some abroad. Usually the locations and dates are finalized in February and you try to pick a destination and date that works for everybody.
Final tips and tricks
· Overestimate your road pace in your profile. Slower teams start earlier. You have longer to do the race and can be done sooner.
· Separate each legs wardrobe into ziplock bags. One, it keeps it organized. Two, you get to put the wet stinky cloths back in the zip locked bag. Doing what you can to contain your personal brand of odor.
· Love thy neighbor. This is a group project. There will be ups and downs with personalities. I've seen a van/team mutiny against their Captain. Their fault for renting a mini van.
· Strike up random conversations with other runners. You never know where that will lead and what you will learn. Leave your comfort zone at home. And if you are running with complete strangers, you can be who ever you want to be, like Galactic President Superstar McAwesomeville.
· Find the local flavor you can't find at home. Of course the McDonalds drive thru at 2 a.m. is an experience all its own.
· Ragnars comprise 3 legs totaling 15-20 miles for most runners – train like you are training for a half marathon and be sure to run at different times of the day.
· Coordinate food, if sharing -don't have 5 people pack oranges. Overpack water.
· Discuss a team shirt, it isn't necessary, but when you finish as a team, most are wearing their team shirt or the Ragnar provided shirts.
· If you run more than one Ragnar in a calendar year, ask about your bonus medal at the second, third, etc., they aren't the best record keepers and you earned it. They are usually pretty cool too.
Jeremy's parting words: "To sum it up I have been on nine adventures so far and each one has been different from the last. There is seven on the schedule this year and I will keep going back for more. A bucket list goal of mine is 12 relays in a year. Then I will be Ragnar Immortal!"