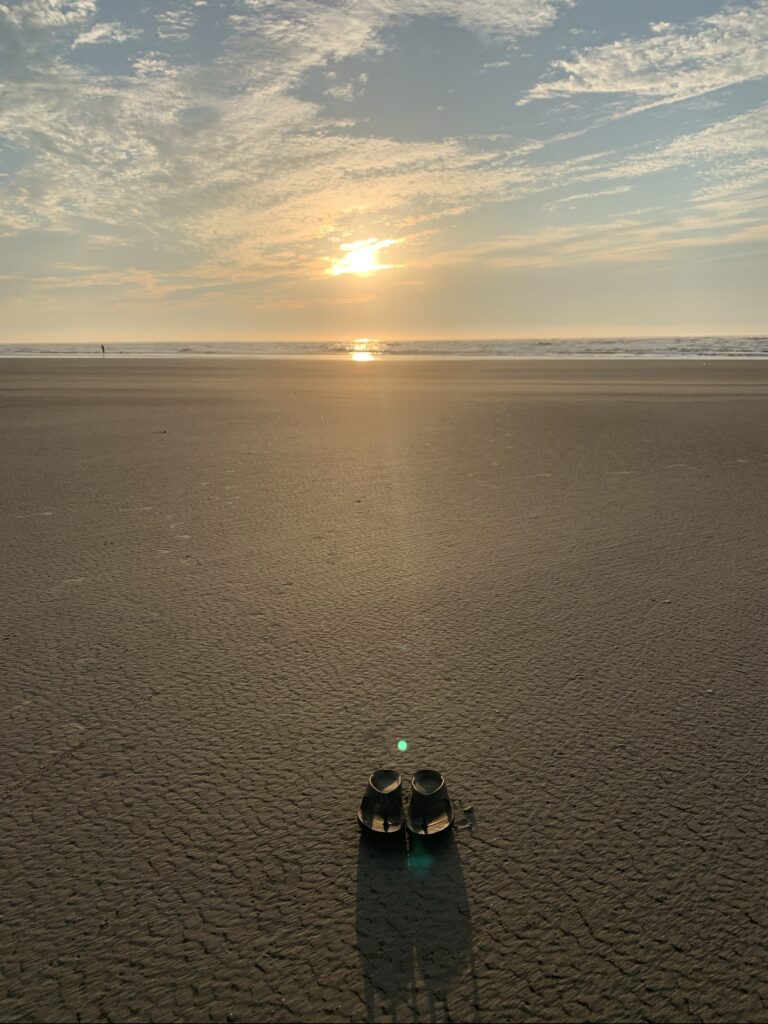 Last week, I received an email advertising the Point to Point Bay Swim.  A REAL RACE?  And a SWIM?  SIGN me up!  No really, I read through the list of COVID expectations and requirements and then signed up.  Then I posted in our athlete forum and hoped I would have company.
As a coach, I have learned quickly, everyone has a different comfort level with this pandemic and what they are willing to do.  Some of our athletes are not back out in groups, others are not back at the pool, some are taking some time to rebuild different goals… and it is ALL OKAY!  I want my athletes to be happy and healthy and choose how to navigate this in a way that works for them.   We chose the hash tag #FindYourOwnFinishLine for the year and that can come in many ways.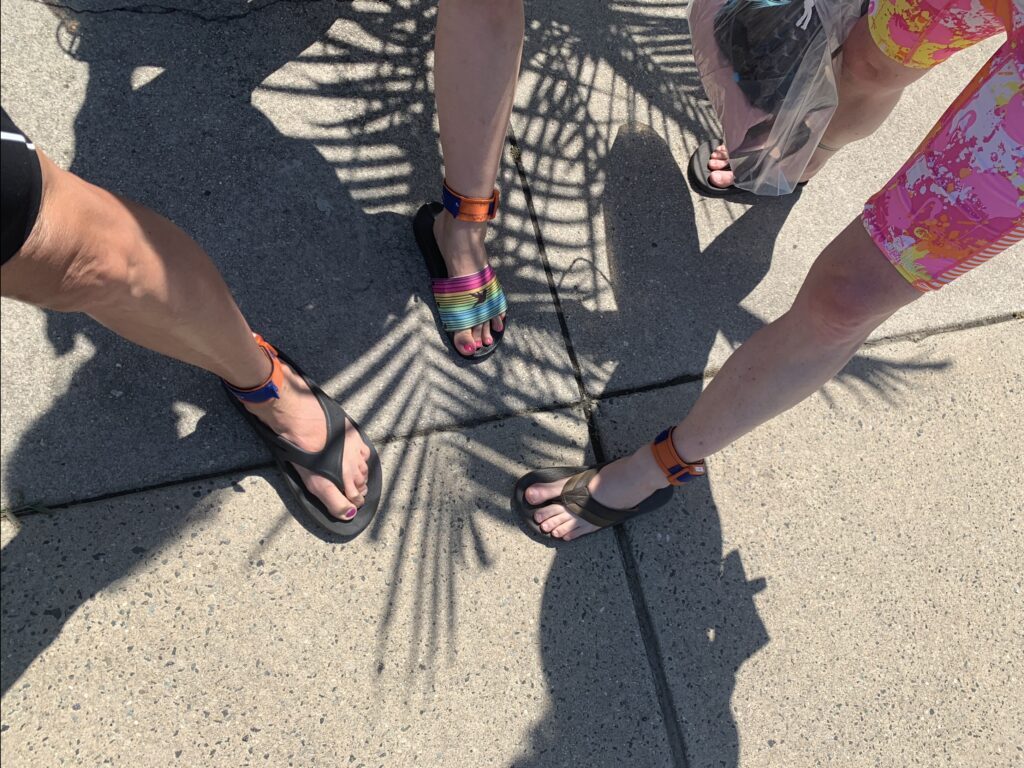 I miss RACING, and at some point it will come back but in what form I do not know or when.  So when I have the chance, and I think it is safe, I am going to RACE!
So onward I went and I was stoked to be able to have something on the calendar that included a timing chip and a bib number!   What I maybe was not so stoked about was I have not been swimming much.  I have been back in the pool for a week and tether swimming some but zero consistency because of pool access.  Onto the race:
REGISTRATION/PACKET PICK UP:  The RD, who was amazing, had a little minor issue when an early tropical storm decided to blow in and delay this by a day.  She did an amazing job with communication and moving the swim to Sunday.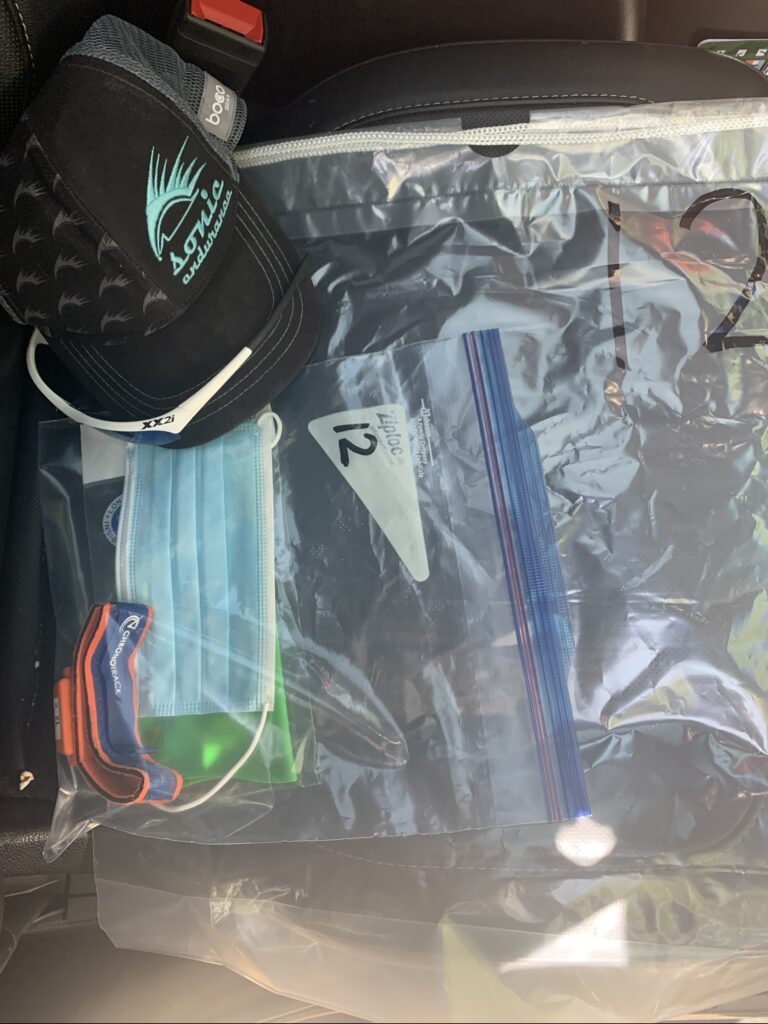 When we arrived to pick up packets, about 2 hours before the start.  There were volunteers doing temperature checks and hand sanitizer.  We then went with our race number already written on our left hand and got our packet.  In the packet was a swim cap, timing chip and disposable face mask.  We also got a drop bag for the start.
RACE START:  The race started on 23rd Street in Avalon, New Jersey at the public dock.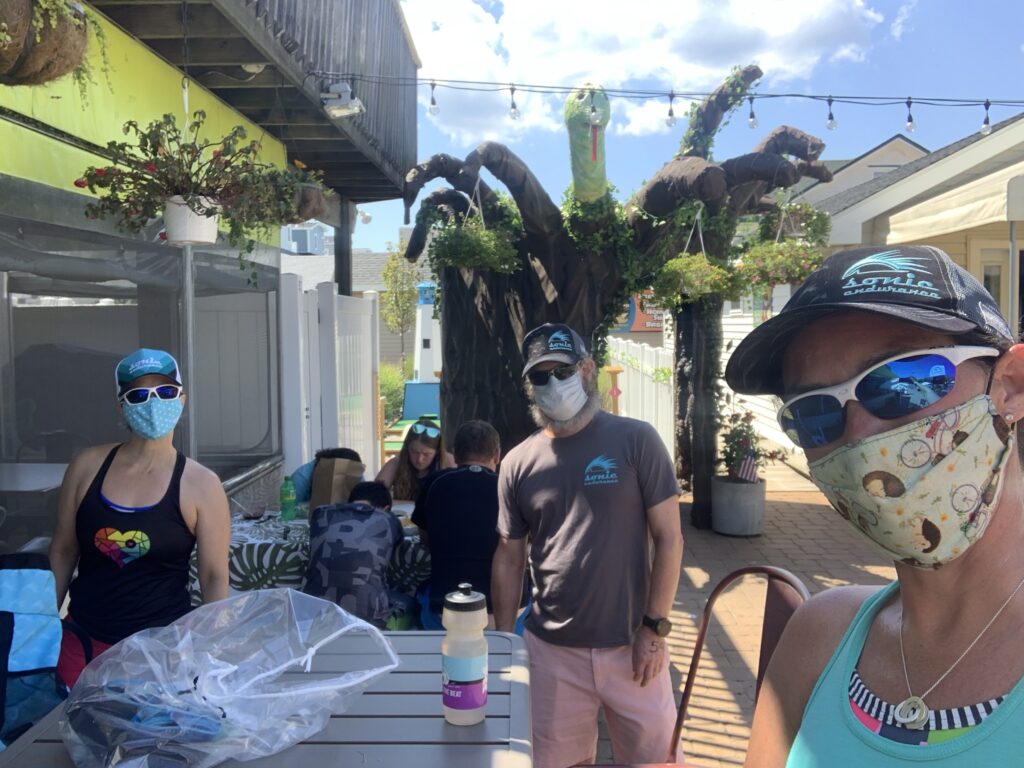 I was lucky that a couple of other Sonic Athletes joined and we walked over to the dock for the race start.  Once there, we changed at got ready to swim.  The bay water was SUPER warm, so we opted for no wetsuits.  Everyone was required to wear their disposable mask they were given until you entered the water to swim.  They sent people off one by one.  There was a large garbage can there to dispose of masks.  I thought this was really well executed and they kept making announcements to stay apart and keep masks on.
I had seeded myself towards the front of the swim, it was with the current so I thought it might be a fast swim.  The first group was sub 20 min for a 1.2 mile swim and then next group was 21-25.  I seeded myself there and pretty much hoped for a miracle with my lack of swimming.
As it was titled, it was point to point.  So we swam from the 23rd Street to the Avalon Yacht Club.   You are on the bay side, so it was fairly narrow but we had both a tailwind and ripping current to help us.  Indeed it was a fast swim!  I think everyone had a PR day which was AWESOME… current aided PRs count in a COVID year.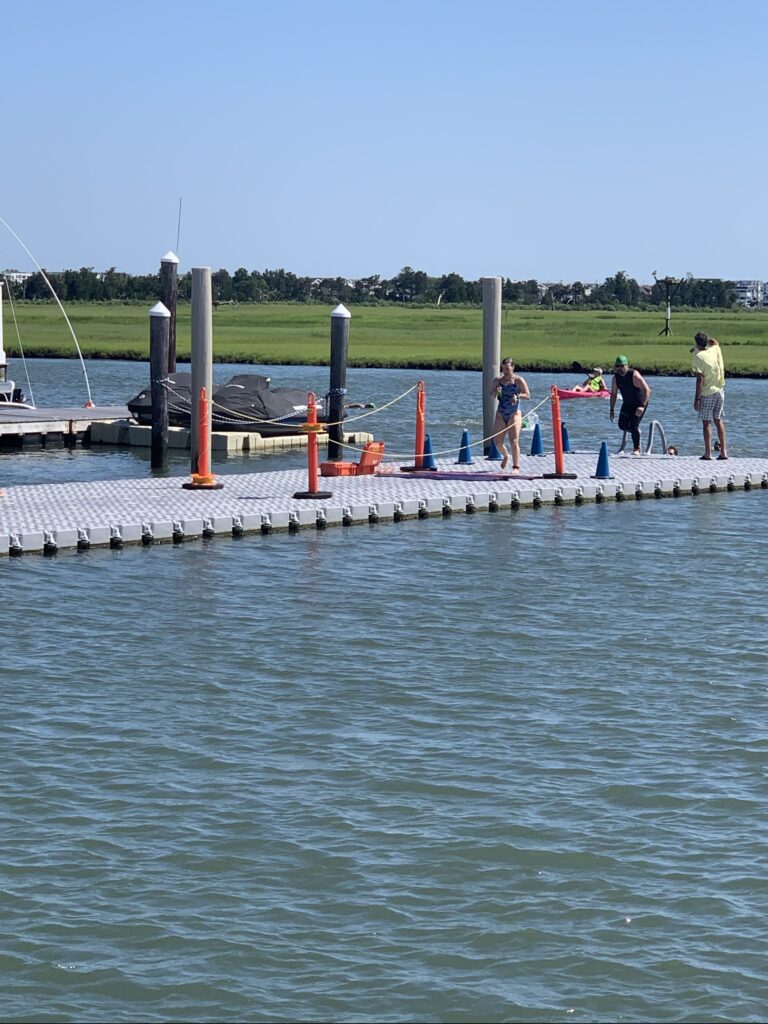 It was a straight shot down with a left turn into the Yacht Club,  once we made the turn it was about 500 yards into the boat dock.  Once you finished, you got a beach towel, your drop bag, and you were done.   We started the race around 3:30pm and we were out of there before 4pm.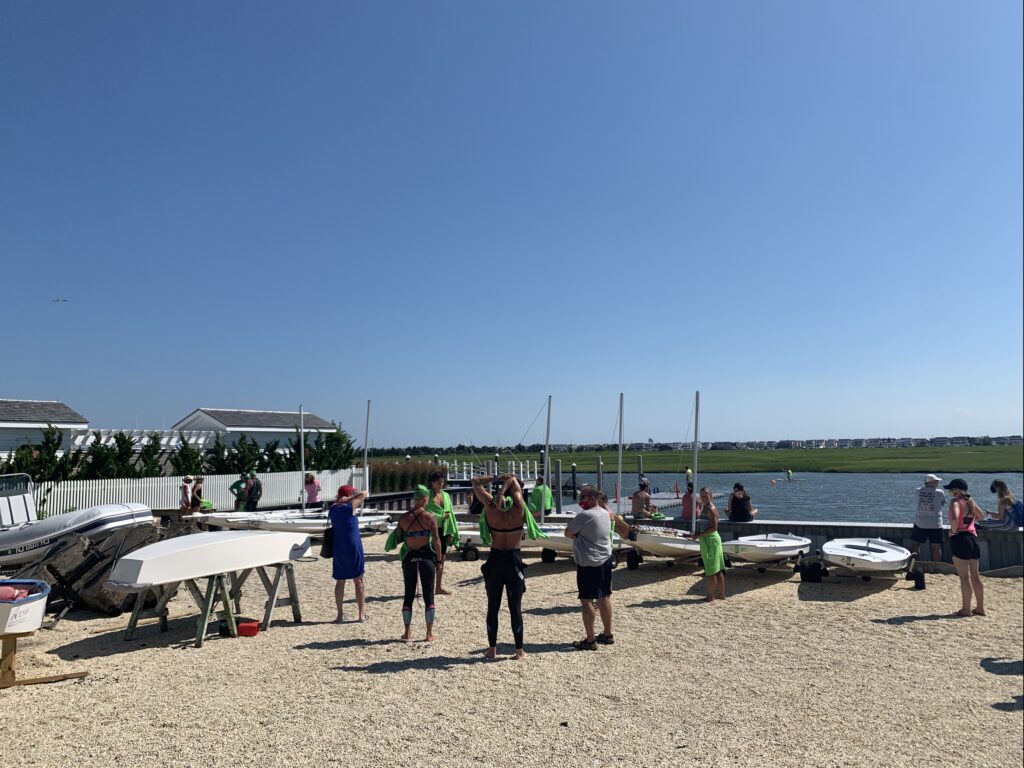 You can see above that for the most part people kept space between themselves.  There were no spectators, I texted our race sherpa to come get us once we were done.  There were less people here than at the grocery store some weeks.  Once we got our drop bags our personal masks were in there so we could put them back on.   First though, we got ice cream… because that is essential after a 20 min race!!!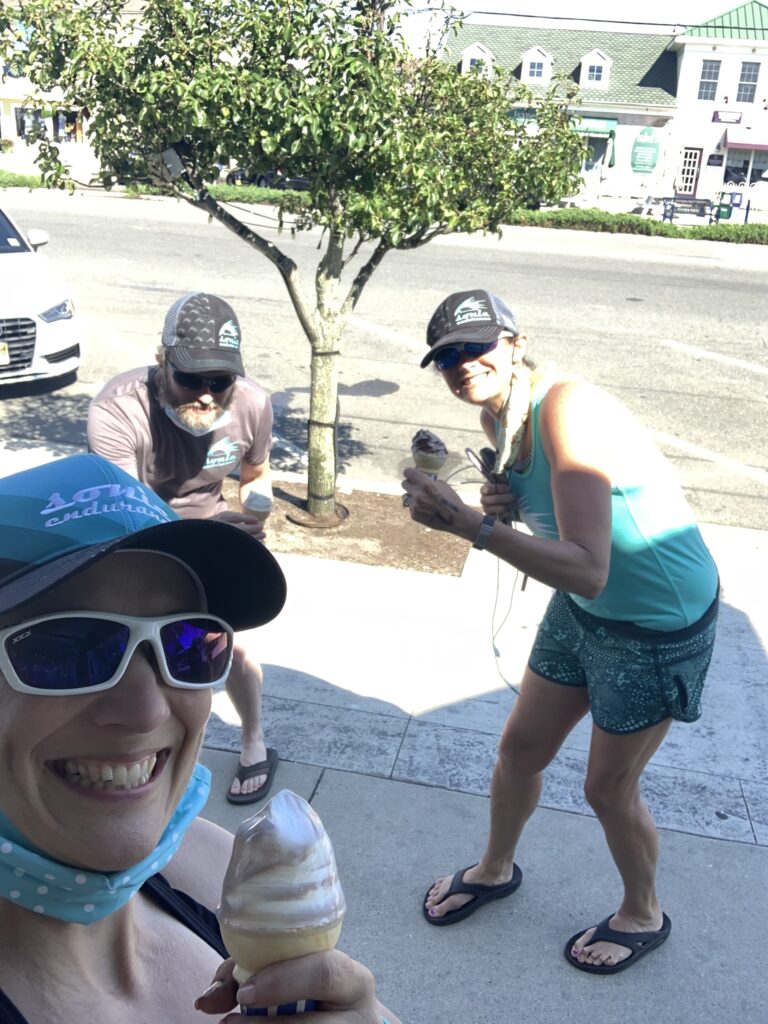 POST RACE THOUGHTS:  This was great event and it was done really well.  Communication, execution and the race were pretty seamless.  I would do this again for sure.  I think the smaller events might have a slim chance at happening this year, for those that want to get back into the live racing scene.