Continuing with our #FindYourOwnFinishLine series, this week we highlight single mom, multiple IRONMAN finisher and soon to be MBA graduate, Jamie Spalding.  
For those that do not know me, my name is Jamie Spalding. I have been working with Kelly for a couple years now, actually since Ironman Florida 2018: she and her family supported me in every way you could think of in my second 140.6 Ironman race. We thank God every day for them!
Briefly, I am located in Northern Kentucky, Project Manager for a utility company, employee of the Above the Fold Events company (race event company), single mom, and three-time Ironman. I have been a triathlete for about 7-8 years now and love it. I was initially a long time runner and recreational swimmer… until triathlons entered my life! Now, I am lifer 😊 with hope my little will follow in my footsteps.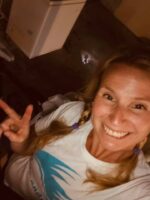 COVID-19 and 2020 in general has thrown some challenges and changes in everyone's life, to say the least!
Personally, I have been working from home nine months of 2020; haven't been able to race in person; became a teacher; continued self-improvement and my motivation to train (to list of few); all while trying to be a full-time working, single mom.
About a year ago, my company offered to send me to school to fulfill a lifetime goal of completing my MBA.  Well here came 2020 with a vengeance and school never has stopped for me. Those of us that have kids can somewhat relate with deciding if our children should go 'in-person' or 'virtual' for part or all of 2020-2021 school year, a decision we all probably never really thought about before. Do we become teachers or try not to, hahaha! To add to my responsibilities, my son and I have both been mostly virtual students throughout all of 2020. As of September of 2020, I will complete my MBA! An 18 month process.  My class of five is now working on edits to our theses, final presentations, and final submission as of Monday, August 10th.
Life has been different these days, but most of the impact for our family (as many others) has been time constraints and time management! I can't tell you how many times I have worked out late at night or training at home most of the time, for not only COVID-19 reasons, but for providing the opportunity to have more free time with little.  And, thank goodness for the re-opening of the pools! My little and I are quite the pair! He goes with me everywhere and has been involved in my training since day 1 of his life. As he gets older, that doesn't change.  I continue to involve him in the 'new and improved' training sessions 😊 and quality time and adventure we can share. I invested in a new kayak; upgraded his bike; and map out walks and fun outdoor activities to try to continue outdoor fun instead of the challenging iPad time.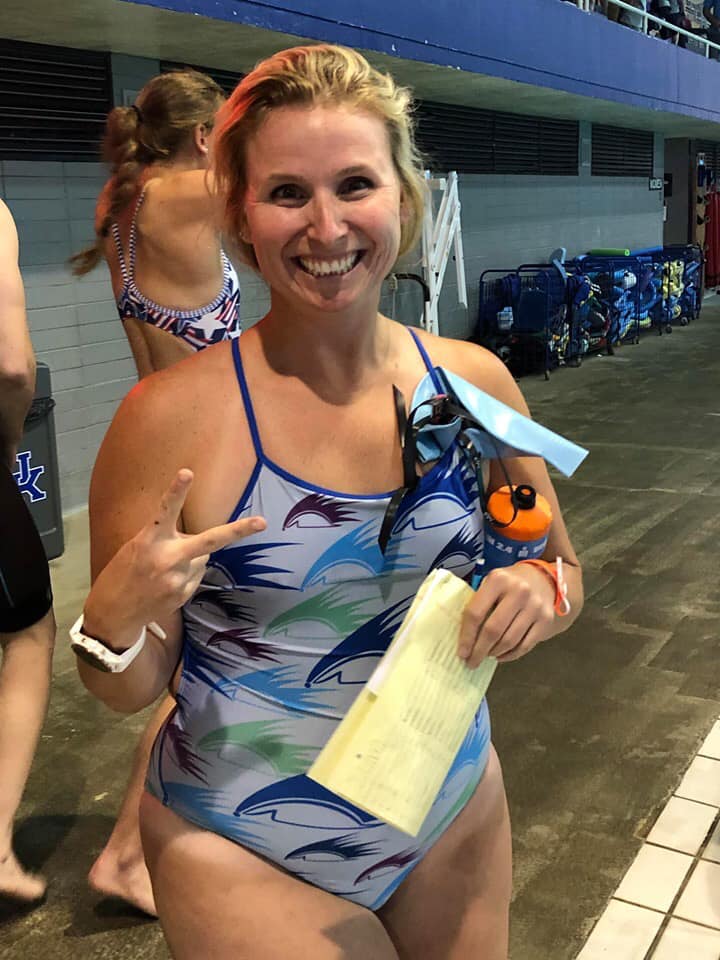 I want to say, Thank you to Coach Kelly and Coach Ryan, all Sonic support team members, friends and family that have supported me and my family over the years! You all are a part of my life and probably don't even realize the positive impact you have given me! Thank you! Sending love and positive vibes! Stay safe and rock on!
One final note from Coach Kelly — My favorite Jaime moment was IRONMAN Florida 2019.  The night before and the morning after Jamie's race (where she had an amazing PR) Jamie was working on her employment law final for her MBA.  She literally went from writing essays about discrimination to racing an IRONMAN and then straight back to more essays.  She is truly amazing.