It's November.  For me in New England that means snow (or at least a little pre-Halloween snow) and cold temperatures.  In all of the northern hemisphere it means shorter days, longer nights and less sunshine, but generally lovely long run weather.  It also means that the holiday season is almost upon us and that 2021 is just around the corner.  It has to be better than 2020, right?
With that in mind here's what we love right now:
Bolt To / Dusty Nabor Wines
Bolt To and Dusty Nabor Wines are owned by a pair of triathletes living in southern California (for those of you on Zwift or who follow Slowtwitch Bolt To is owned by the lovely Karin Langer).  The wines amazing.  They're sourced from grapes that thrive in Southern California and are incredibly high quality for the price.  Now that the weather has cooled they also ship to most of the United States.  Ryan and I have not had a bottle that we didn't love.  Next on our list is the Dusty Nabor Rose of Grenache, which we are super excited about and we have several more bottles on the way.  You gotta have a solid wine selection for Thanksgiving.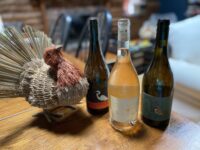 Collagen / Vitamin D Combo
Since my nasty bike crash in 2014 I've struggled with durability, especially on the run.  I seem to be constantly battling over use or traumatic injuries.  In 2020 so far I've dealt with the lis franc fracture and sprain from falling down the stairs, and on going IT Band Issue and most recently a knee that blew up like a balloon that resulted in draining a bunch of fluid and getting a cortisone injection.  I'm trying to do what I can to keep my body together and that starts with Vital Proteins Collagen Peptides coupled with Thorne Vitamin D Drops in my morning coffee.  Or more specifically my first cup of morning coffee.  Suggesting I only drink one cup of coffee is a bit of an understatement.  There's pretty solid science that collagen and vitamin D aid in bone health and muscle repair and, well, I can use all the help I can get.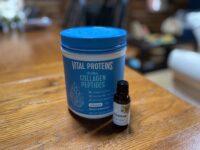 Picky Bars
Picky Bars are an oldie but a goodie.  Once upon a time Picky Bars were my go to snack and then for whatever reason they faded into the background.  Over the summer as my training volume increased I was starving a lot.  We have a fair amount of snack-y foods in the house (think things a four year old likes) but nothing that actually tasted good and felt good.  On a whim I went back to Picky Bars and their my go-to again.  Right now I have a Picky Club subscription and I'm getting 24 bars a month delivered.  My favorite flavors are Ah, Fudge Nuts, All In Almond and Cinnamon Roll'n.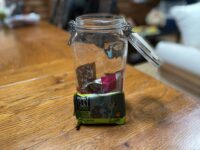 Bio-Freeze
From Coach Laura — Not new to folks, but I have been using Biofreeze more lately, and noticing a difference in recovery time. It's amazing how quickly it helps soothe your muscles. I apply it after using my Normatec boots and it is heaven!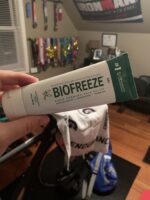 Chafe Safe
From Coach Jen — I picked up KT Tape Chafe Safe randomly one day at HEB. It's a great product, probably the best anti chafe product I have used to date. (chafing is an issue here in Texas if that wasn't apparent).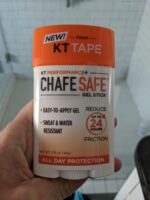 SLS3 Run Belt
From Coach Maribeth — I'm loving my SLS3 Run Belt: no bouncing, no chafing and it can hold my iPhone XR without issue! It is also a good color!