What is your philosophy of coaching? 
Every athlete is different, with individual backgrounds, lifestyles, and goals. I coach the whole person and work to develop lifelong athletes no matter when and where they start their athletic journey. Each and every person has an inner athlete. I am here to help that athlete emerge and help you become the best that you can be.
As a coach I will work with you to achieve your goals whatever they may be while helping to keep you healthy, happy and injury free. I work collaboratively with athletes to identify individual strengths and weaknesses. We then leverage strengths and develop areas of weakness all while working towards the athlete's goals.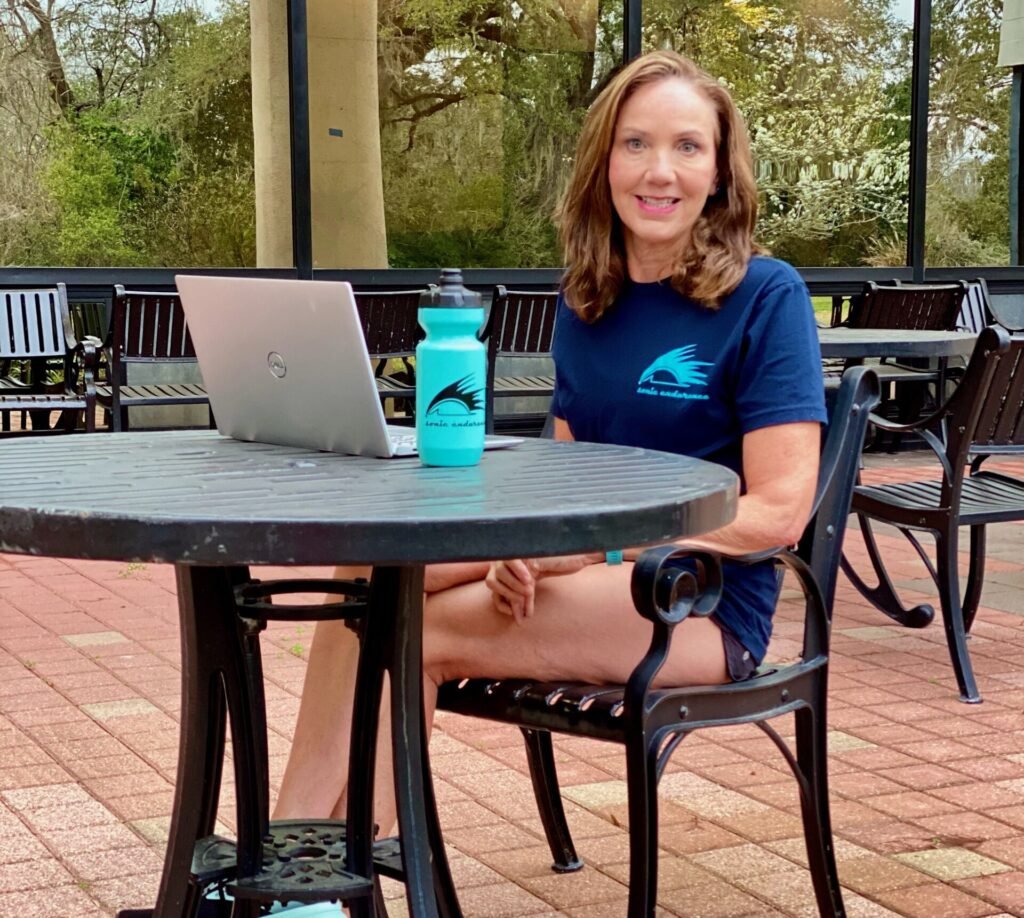 What do you look for in an athlete? 
I work best with athletes who have a desire to continually improve and are determined to reach their goals. My athletes work hard with the time and resources that they have available and understand that sometimes they need to make sacrifices in order to reach their goals.
I love working with athletes who aren't afraid to step out of their comfort zones and are willing to listen to that quiet voice inside that says, yes, I can.
How are you different than other coaches?
As a Physical Education teacher and coach, I am passionate about inspiring others to take up physical activity, to love the challenge of competition, and to be team players have good sportsmanship. My enthusiasm for introducing others to a fun and competitive lifestyle is what led me to coaching multi-sport athletes.
While I don't specialize in injured athletes, I am personally familiar with the challenges faced while recovering from injury. In 2016, I was in a bike crash at Ironman Arizona where I suffered  a serious hip injury that required surgery and a year-long recovery process. During that time I focused on what I could do to improve in sport. I know what it is like to recover and return to competitive racing. I've had a lot of highs while achieving my goals , but I have also experienced disappointment along the way. Every time I have come back stronger and more determined than before.
History in Sport
I began my endurance sports career with road cycling and cross state bike tours. I loved seeing how fast and far I could go on my bike. My first triathlon was as a member of a relay team as the cyclist. I remember waiting in transition with my bike and thinking: I want to do that, I want to be a triathlete.
I am an adult onset swimmer and was always more comfortable on land than in the water. My desire to complete my first sprint triathlon overrode my hesitancy about swimming in open water. Throughout the years, I have evolved into an open water swimmer who loves swimming outdoors in the elements.
After racing my first triathlon, I was hooked immediately. I love the process of training. My first few years in the sport were the beginning of seeing that the only limits that were out there were self-imposed. I love IRONMAN's motto, "anything is possible", because it is my story along with so many other athletes in this sport. I've experienced firsthand through triathlon and teaching how one's self confidence grows with involvement in sport.
My race history includes 10 IRONMAN Triathlons, 15 70.3 Triathlons, many Olympic and Sprint triathlons, duathlons, Aquabikes, Texas Time Trials 12 hour and 6 hour races.
I am a multiple time 70.3 Worlds Qualifier and Duathlon Long Course Team USA qualified.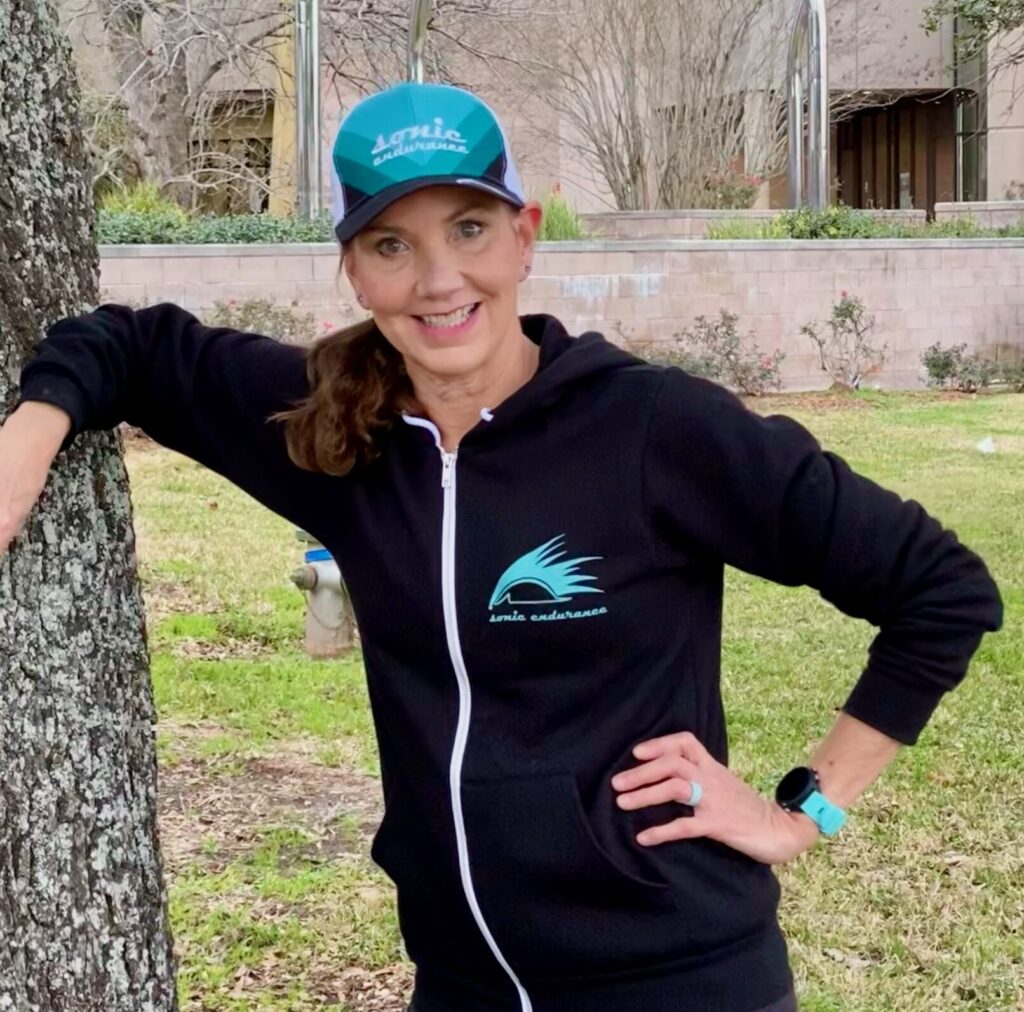 Credentials
USAT Level 1 Triathlon Coach
Training Peaks University Level 1 Accreditation
Precision Nutrition Coach Level 1
Physical Education Teacher
MA Texas Women's University
BS Texas State University
One-on-one coaching starting at $150/month for single sport athletes and $200/month for multisport athletes.
Coach Rene is available to work with the following types of athletes:
Beginners or Age Groupers who are seeking PR's and want to arrive at the finish line feeling strong and healthy
Long Course Athletes
Cyclist- Ultra Cycling
Want to inquire about coaching with Rene? Fill out the form below.